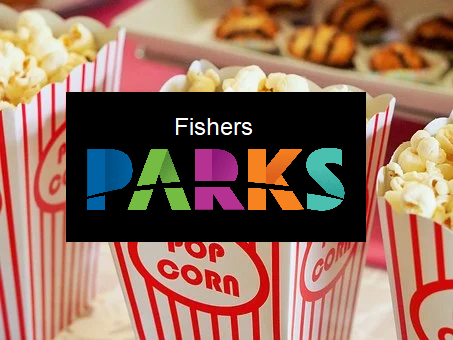 If you are looking for an evening event to do with the family, then you might be interested in knowing that Movies in the Parks is starting again with the first movie being this Friday from 9 to 11 pm at Brook School Park.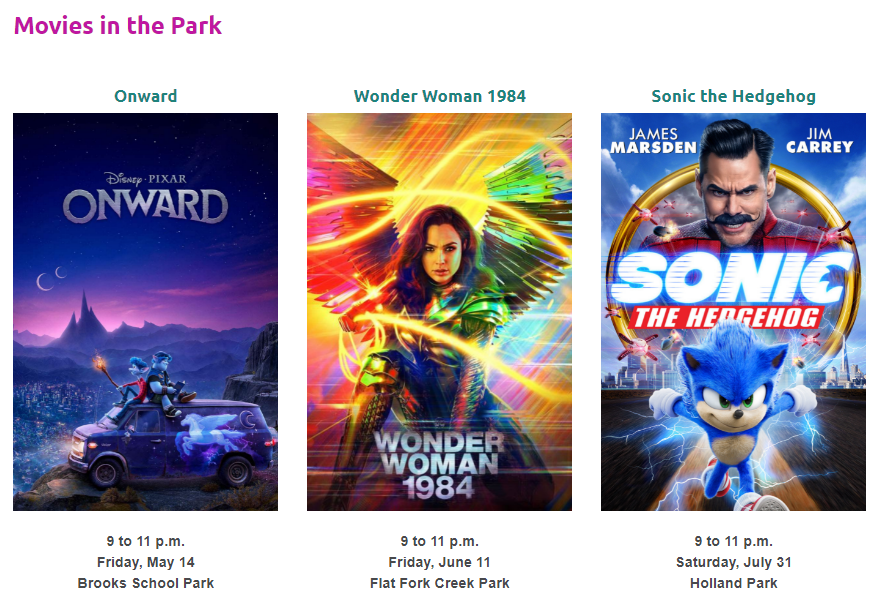 Movies are free and presented outside. You should bring a blanket, lawn chairs, or other seating of your choice. You can also bring your own food and drinks. Movies are presented in closed captioning and start at dusk.
Note that each movie is at a different park:
Friday, May 14 – Onward at Brook School Park
Friday, June 11 – Wonder Woman 1984 at Flat Fork Creek Park
Saturday, July 31 – Sonic The Hedgehog at Holland Park
Stigma Free Fishers
If you are planning to attend the Brook School Park movie on May 14th, then you might consider arriving early. From 6 to 9 p.m. as a part of Mental Health Awareness month, Fishers' HSE High Schools Bring Change to Mind clubs and the City of Fishers are doing a Hope for Happiness event at Brook School Park. This event will have mental health activities, food trucks, and other activities related to mental health.
# # #