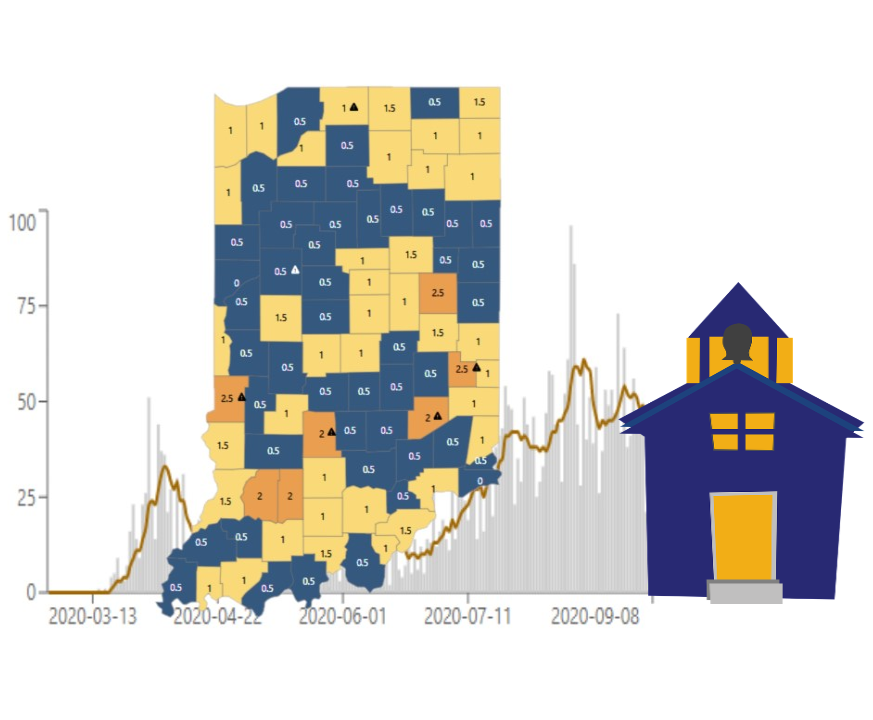 In today's press briefing by Governor Holcomb and Dr. Box, an update was given on the Indiana School Dashboard information that is being created.
Progress is being made on school dashboard, which is expected to provide information on Covid cases throughout the schools and school districts within Indiana. Based on feedback the state has received, they are making adjustments to try to reduce the expected workload for schools in helping to maintain the dashboard. Currently information is being provided by schools to both local and state level tracking. Schools were concerned with yet a third system to need to provide data to. As such, the state is working to combine the school dashboard with what currently exists so as to avoid requiring duplicate reporting.
Dr. Box also indicated that the plan is to report cases by school, not just districts. For districts like Hamilton Southeaster that has nearly two dozen schools, this will provide a better perspective to the community. It was also stated that schools with fewer than 5 cases will have data suppressed so as to make it harder to identify individuals (privacy). When data is reported, specific ages will not be listed; however, aggregate age ranges will be provided on a state-wide basis.
Dr. Box also commented on the question that has been raised as to why the state isn't doing similar tracking for businesses and churches. Why only for schools? She stated that the tracking on school cases has been requested. She implied that the same is not true for businesses and churches.
It was also stated in the press briefing that the data being tracked and reported is not required, nor do the results indicate any mandate for a school to be in-person or virtual. Those decisions are left at the local level. The point of the dashboard is to provide the best information possible so good decisions can be made at the right level.
A member of the press asked if schools were required to submit the data to ISDHA. Dr. Box indicated while there was resistance by the schools to have to report data to a third place, they were addressing that. With combined reporting into one portal for reporting, they are trying to make it easier for schools so they can focus on education. The reporting is not a mandate, but a strong request from Indiana Department of Health. They hope that all schools will provide the data. If they find that schools aren't reporting, then they might have to do a mandate, but they hope that won't be the case.
# # #