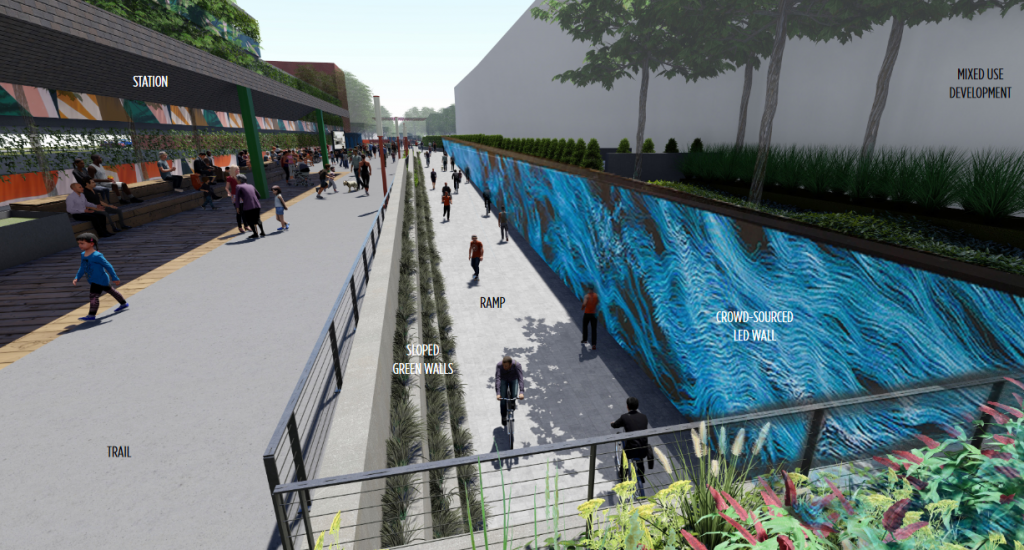 Starting June 1st, 116th Street will be closed downtown at the Nickel Plate Trail crossing for construction for approximately 60 days.

The City of Fishers will begin construction on the Nickel Plate Trail pedestrian tunnel beneath 116th Street on or after June 1.116th Street will be closed from east of Municipal Drive to west of Maple Street during the construction. The closure is anticipated to last 60 days. All local business and public parking access will remain open.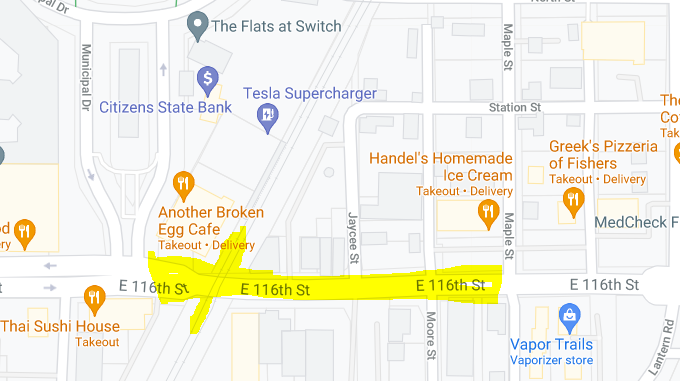 Lane restrictions are currently in place on 116th Street for utility relocation prior to the closure. The outside, westbound lane is closed until Thursday, May 6. Beginning May 6, lane restrictions will be in effect from 9 a.m. to 3 p.m. daily through the June 1 closure.
The tunnel will complete the trail connection through downtown Fishers, joining South Street and North Street, and establishing a full connection from 106th Street to 131st Street. In 2020, paving was completed on the portions of the trail between 131st Street and North Street, and South Street to 106th Street. According to the City, these paved portions are now open for pedestrian and bicycle access.
Currently, the remaining sections to be paved north of 131st and south of 106th are not scheduled, but expected in 2022. You can find additional information on the trail and plans along with photos and updates during the tunnel construction at playfishers.com/NickelPlateTrail.