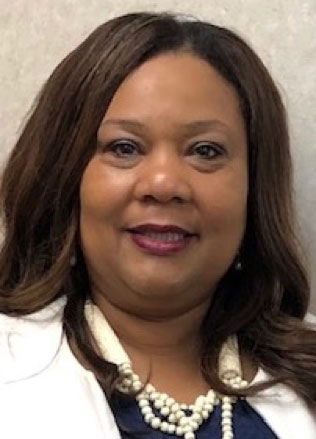 One of the most important responsibilities that school board members are elected to do is to hire a districts superintendent. On April 22, 2021 the Hamilton Southeastern (HSE) Schools voted 5 to 2 to hire Dr. Yvonne Stokes as the next superintendent replacing current superintendent Dr. Allen Bourff who is retiring.
Dr. Stokes will be moving from the role of assistant superintendent for School Town of Muster in Munster Indiana where she has been since 2017. In addition to Munster schools, she brings experience from some of the largest districts in Indiana. Within her experience, she has also worked in Fort Wayne Community Schools as well as Indianapolis Public Schools where she was deputy superintendent. Dr. Stokes had previously served the role of "Director of Research, Assessment and Evaluation" at IPS as well.
In her experience, she has been a teacher as well as a principal, so she has worked within the front-lines of a school system. She has also been a director of special education and a director of curriculum and assessment with the state of Indian. Her PH.D. is in educational leadership from Purdue University in West Lafayette. Other degrees include an MS in K-12 Education Administrator, MS in Special Education and Teaching, and more.
As a special note, in 2018, Dr. Stokes received the 2018 Achievement in Education Award from Gov. Eric Holcomb.
Dr. Stokes enters HSE at a time when they are looking to reduce spending while student growth is expected to continue. In addition to running one of Indiana's largest district with over 21,500 kids, she will be overseeing a budget that is over quarter of a billion dollars. With growth continuing to push the limits of existing buildings and a large renewal of a referendum coming, Dr. Stokes will have her challenges in what is one of the premier districts in Indiana.
While the HSE School Board has approved the contract now, Dr. Stokes officially takes over the administration of the fourth largest district in Indiana starting on July 1st.
It is worth noting that the hiring of Dr. Stokes does not come without controversy. A number of people including multiple previous board members spoke out about the hire prior to official announcement. One previous board member stated, "Academic excellence has been set aside for social justice as the new top priority and the toughness and grit of academic and athletic competition has been replaced by social emotional coddling."
No hire at the level of superintendent comes into a district the size of HSE without some controversy. Whether Dr. Stokes was a good or bad hire will be seen by her actions over the coming months and years.
Epilogue
The community elected the seven HSE school board members over the past two elections. One of the most important responsibilities of the elected members is to determine the superintendent. If a majority feels the board made a poor hiring decision, then that can be addressed in the next election. In the meantime we welcome the new superintendent to Hamilton Southeastern Schools and for the sake of our district and our kids, we wish her the best. As a community, it is in our best interest to do what we can do help Dr. Stokes be as successful as possible.
# # #
HSE School Board members Suzanne Thomas and Brad Boyer vote against the contract for the new superintendent.