As of noon today, the time for filing to run in the Hamilton Southeaster School Board election closed. That gives us the list of candidates vying for the four open seats in this year's election:
District 1

Brad Boyer
Edward A. Gedeon
Jackie Howell
Tiffany Pascoe

District 2

Juanita Y. Albright
Janet Pritchett

District 3
District 4

Julie A. Chambers
Chad Curtis (Withdrew)
Harry Delks
Ben Orr
In this year's election, people will vote for one person representing the district in which they live. For example, people living in District 2 will vote only for Albright or Pritchett. The district lines were recently adjusted, so you should verify which district your residence is located in if you had previously been near a line. The current districts are: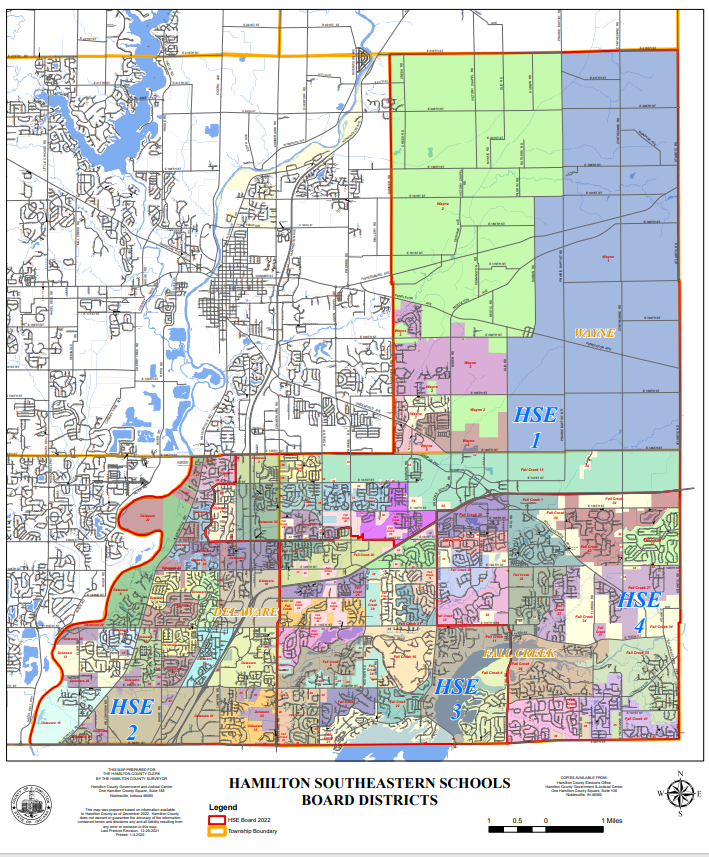 The voting for school board members will occur on November 8th as part of the general election. Because school board positions are non-partisan, voters will have to specifically select the candidate for their vote.
It is worth noting that District 3 is the only district where an incumbent is not running to retain the position. Michelle Fullhart has chosen to not serve an additional term on the board. Fullhart is the longest serving member of the HSE board having first been elected in 2015.
# # #