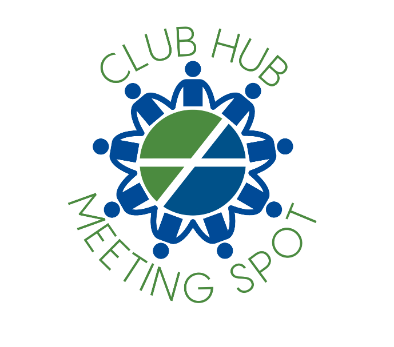 There are several ideas that I've discussed with friends about things we should do. One thing we did do was create a user group that got together regularly to talk about technology. The group was created before social media became popular, so the fact that we had a membership of thousands for a group on the northeast side of Indianapolis was impressive.
Our group had main meetings that could have 100 people or more show up in person. We had special interest groups that could have a few people meet as well. Everything we did was focused on getting together and sharing knowledge, and more importantly, doing it without charging anyone. It was free.
Meeting, however, was rarely at no cost and with 100 people getting together you can't just meet in the dining room of a fast food restaurant. As such, we tended to have to rent spaces or find a company to let us use their meeting spaces. It was never easy to find space. Even with our special interest groups that had half a dozen or so people, finding meeting space could be a struggle.
While that group has disbanded because most of its purposes can now be accomplished online, there are a variety of other groups that meet regularly and also struggle to find meeting places. There is a local gaming group (board games) that gets together that often is looking for a place to host. Sewing groups, technical groups, study groups, the list goes on for the various groups that meet. Small groups might meet in the library, but there is limited space. There are places locally such as Launch Fishers that rent meeting spaces. In the summer, some can meet outside in the parks.
It seems like there should be an easier solution.
In Fishers, an easier solution now exists for many groups.
The City of Fishers has announced the Fishers Club Hub. The City of Fishers Club Hub is said to be a new initiative to create a culture of community and connect local businesses with social clubs, civic groups, and nonprofits. For groups with six or more people gathering, this could open up places to meet on a regular basis.
The City of Fishers is creating a list of business thar are interested in participating. The businesses are expected to offer local clubs and groups a free, welcoming place to host their meetings. This is open to any Fishers-based business. Local clubs and residents will be able to contact directly with business on the list that Fishers will provide on the Club Hub to determine if accommodations can be arranged to meet the group's needs. Business will have the option to offer goods or services, but that is not required.
The City sees this as an opportunity for businesses to get in front of new customers or increase traffic during non-peak hours. Examples of clubs and social groups looking for meeting space may include veteran coffee meetups, Rotary and scouting, board game or book clubs, caregiver support groups, and more.
As a person who has ran a number of community groups in the past ranging from technical special interest groups with a few members to PTO planning groups to a large monthly meet up that averaged 100+ people, the Club Hub is a fantastic idea I wish I had though of. While online programs can help connect people and determine who can meet, finding a meeting place is almost always a struggle. With Club Hub, hopefully this struggle is now reduced!
You can find the Fishers Club Hub at https://www.thisisfishers.com/clubhub/. For businesses interested or willing to provide space, you can fill out a registration form that is linked to that page as well.
At the time of this writing there were already a couple of businesses listed that were offering space. I noted that one, however, did not appear to be free. This is likely because even though the form states free, it also allows for requirements to be included and lists spending minimum as an example. The list is sorted by day of week and provides the location, the size of the space (many are small in that they limit the number of people), the availability times, any requirements, and how to reserve.
The Fishers Club Hub is just one more example of how Fishers is working together as a community to help and support each other.
# # #