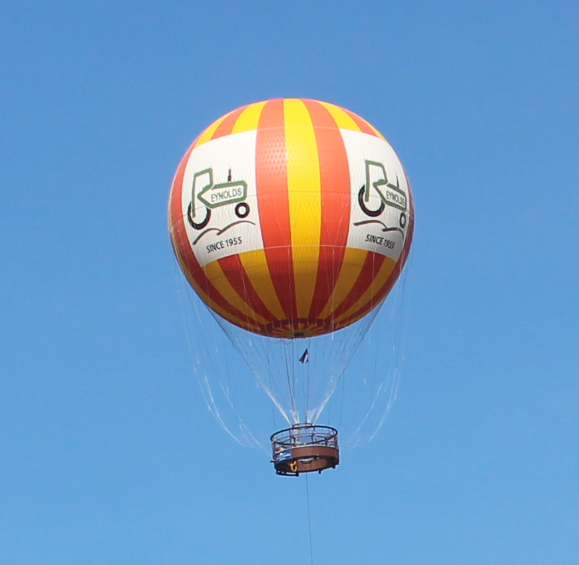 If you ask what makes Fishers unique or what image indicates you are in Fishers, some might say the Train Station, which no longer exists other than the boarding platform between two brick walls. Others might say IKEA; however, while that is unique in Indiana, it is not completely unique.
What is uniquely Fishers, is the orange and yellow stripped ball that flies over the Western side of our city.
The Conner Prairie balloon (which is a helium balloon, not a hot air balloon) with its Reynolds tractor banner is a site that when you see, you know you are looking at Fishers. The balloon is the center piece of the 1859 Balloon Voyage exhibit at the park.
Tomorrow, Friday the 21st of May, the iconic 1959 balloon is going to be deflated. With a general admission on Friday, you should be able to watch the beginning of the process during the normal hours (10 to 5pm). The balloon will be coming down!
Don't fret!
Conner Prairie is simply renovating the exhibit along with the look. While we don't have the details of the new look, we can all keep our eyes turned to the Western side of Fishers and watch to see what rises in the coming weeks. What has been said is that the renovation is nearing completion, so I don't imagine we'll have long to wait to see what the new site in the sky will be!