For the second month in a row, those trying to watch the live stream of the Fishers City Council meetings were disappointed. While last month there was nothing streamed, at tonight's meeting, there was video, but….
Last month the city moved the meeting to Launch Fishers, which is the local co-working facility that not only has a multiple high bandwidth internet connections, but has video and other resources in their meeting rooms that their members can use. Unfortunately, while the city was able to record the meeting from the Launch Fishers location and post it later, they were unable to do the live stream. They didn't post anything on the city site at the time the meeting was happening to say "sorry, we are having trouble," nor did they try to go low key and simply do something like Facebook live with a phone. They simply ended up not streaming.
In last month's meeting, several people were interested in watching live because there was going to be discussion of key topics including comments on the Health Department. Additionally, because of social distancing, many of the people who cover local meetings have chosen to tune in remotely.
In today's meeting for July, the video streaming meeting started late for the main meeting. When the video did start, it provided video only, and the video angle was odd: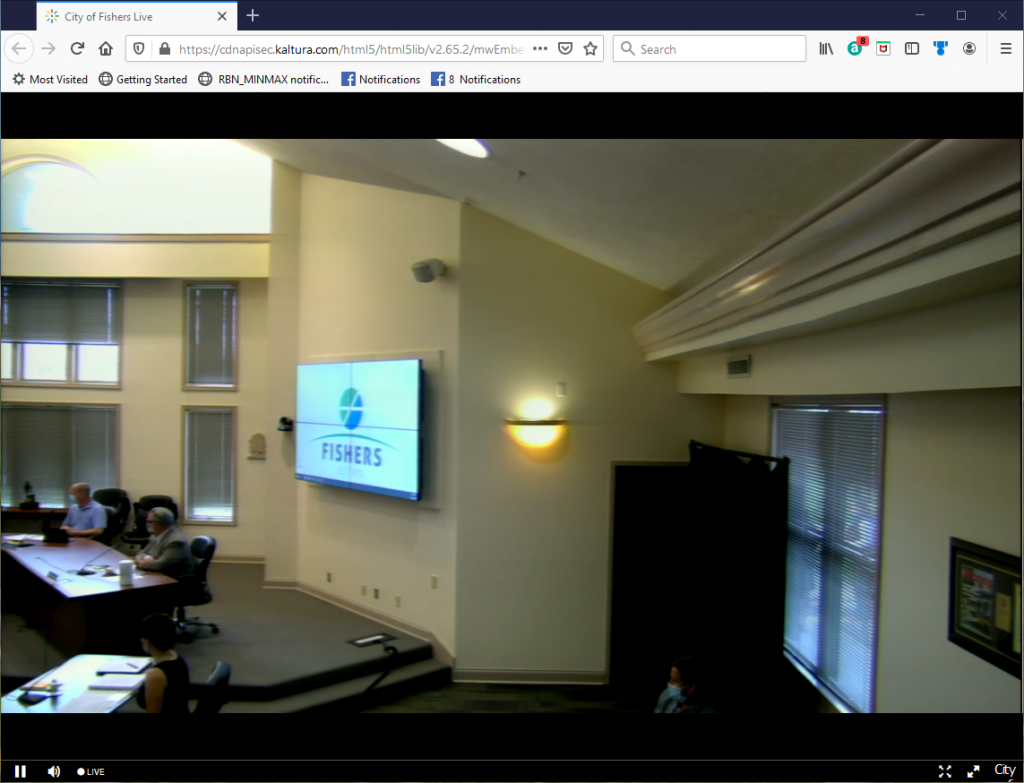 Eventually the video was turned to show the room, and later a better angle showed all of the council members and the screens at the front.
During the entire meeting, there was no sound. Word on the street is the same was true for the Fishers Health Department meeting that happened prior to the council meeting as well.
With a variety of important things happening, now is the time when more people are interested in what is happening. Recently there was news that the construction on the 37 road work was over budget by $47 million, with the city being responsible for half the cost. Additionally, it was reported today that the Fishers Health Department could take up to 10 days now to provide Covid test results. At 10 days, it seems pointless, and it raises into question the value of having set up the health department since this was the primary reason given. With state revenue being down, it would have been good to hear if anything was said on that.
With so much happening and with social distancing being in place, it is even more critical for our City to be transparent and to test their technology to make sure it is working. In the case of failures, they should be communicating proactively. Having issues at one meeting is understandable. When it happens a second time (in a row), it starts to become a serious issue.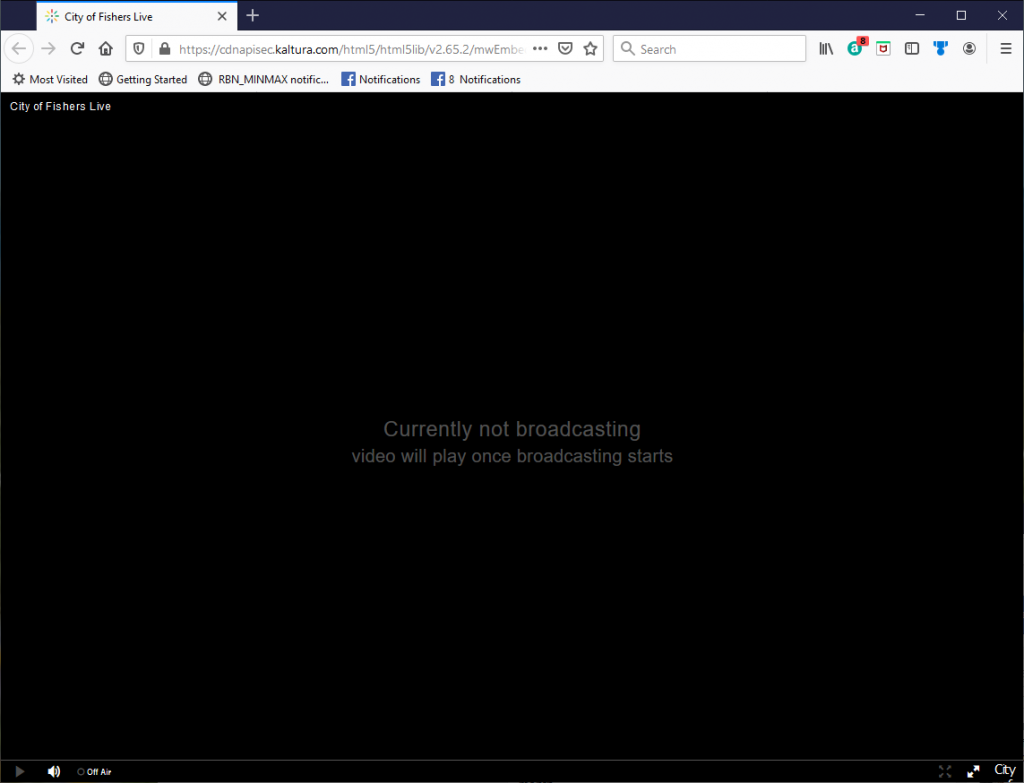 # # #