Over the last week more than one person has asked about places to go fishing within Fishers, Indiana. Fishers has a big reservoir and a major river, but those aren't the easiest to access for fishing for the average resident, so that begs the question, where then, are the places to fish in Fishers? Before jumping into those places, let's talk about the two places that seem more obvious.
Geist Reservoir
The most obvious place to fish would be Geist Reservoir. The problem is that nearly the entire shoreline reservoir is private property. There is a marina where you can rent boats. There is also a boat ramp that, for a fee, you can launch a boat.
Fall Creek flows into Geist and can be accessed from Geist Park off Florida Road. This Park gives easy access to fishing along the edge of the park and along a path that follows the water edge going towards Geist. There is a small access ramp in this park that can be used to put a canoe or kayak into Fall Creek as well.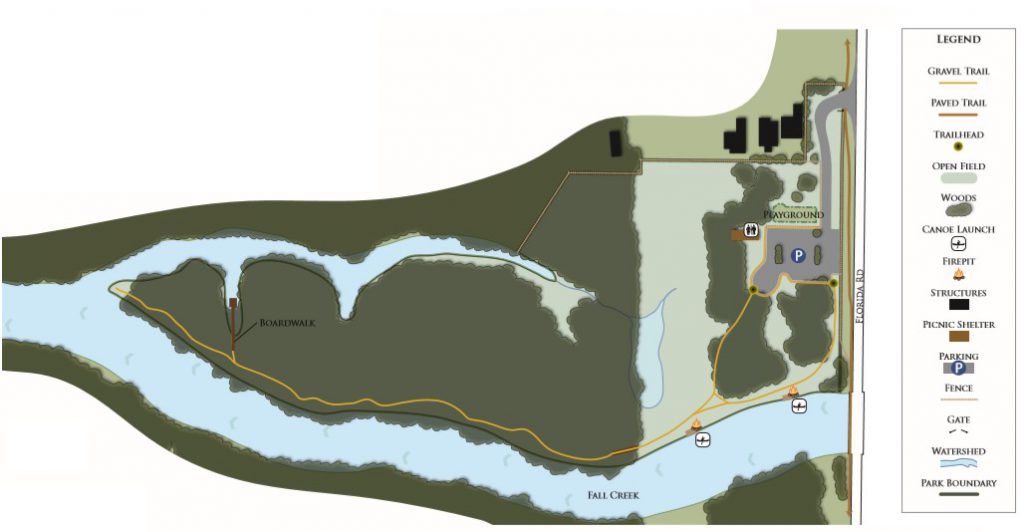 Fishers has plans for another park directly on Geist Reservoir; however, it is still in the early stages of being developed. When it is completed, it too will offer direct access to the water, and thus fishing as well.
The White River
On the opposite side of town is the White River. Like Geist, most of the land in Fishers that borders the White River is private property. There are, however, two areas where you can access the river and fish. These are not the best fishing locations in Fishers, but they are options.
The first is Heritage Park off 106th and Eller Road. Heritage Park has a paved path that winds down to the river. While the bank is relatively high, you can get access to fish.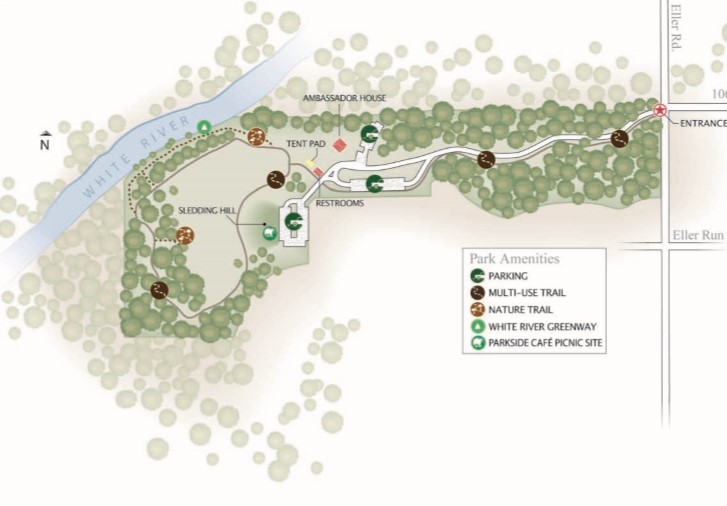 The second area is the White River landing at 116th Street. This is an area where people tend to access the river with boats. It is also a location for those canoeing from the North to take out their boats. While there are not a lot of good fishing spots, it is possible to fish here, and people do fish at this location.
Fishing Lakes in Fishers
For many, the easiest and best places to fish within Fishers are some of the fishing lakes. While these are not large, they do offer an opportunity to try your luck tossing in a line. One benefit of some of these is that it is said they are stocked. The main two city parks that contain fishing lakes are Cheeney Creek Natural Area and Flat Fork Creek park.
Cheeney Creek contains a small lake with a dock. You can access the lake from a trail coming from Fishers Pointe to the north or from 106th Street on the South side.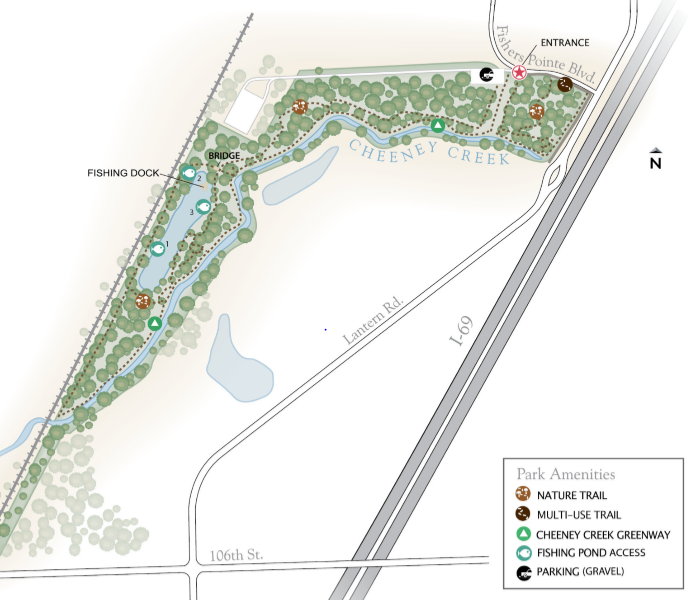 Flat Fork Creek Park is at 101st Street on the East side of Fishers. It contains an easy to access pond, which is close to the parking lot. A trail that winds around the pond provides plenty of options for where to cast.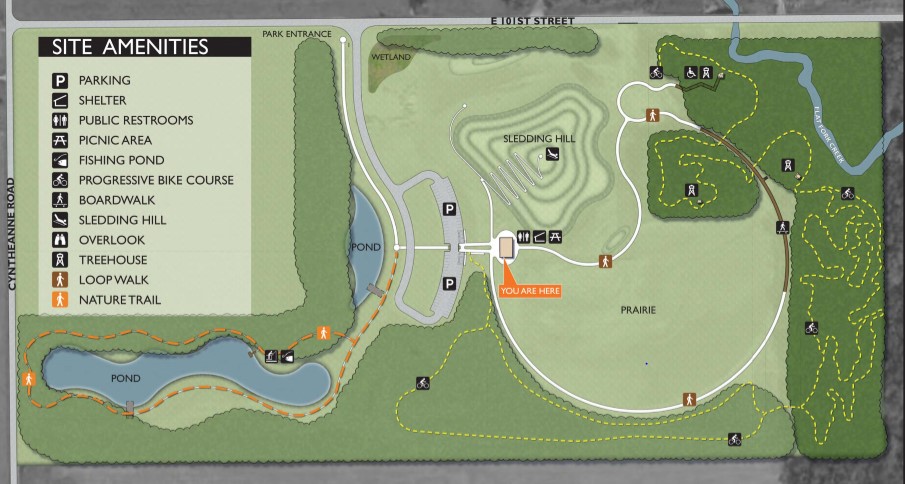 Harrison Proper Park is not much of a park (in my opinion), but it too has a small pond. This park is primarily soccer and playing fields. The pond is small enough that it isn't listed as a feature on the city parks website. People do, however, fish within it. The pond I easy to access because it is right next to the parking lot. Hamilton Proper Park is located off 116th Street by Hoosier Road.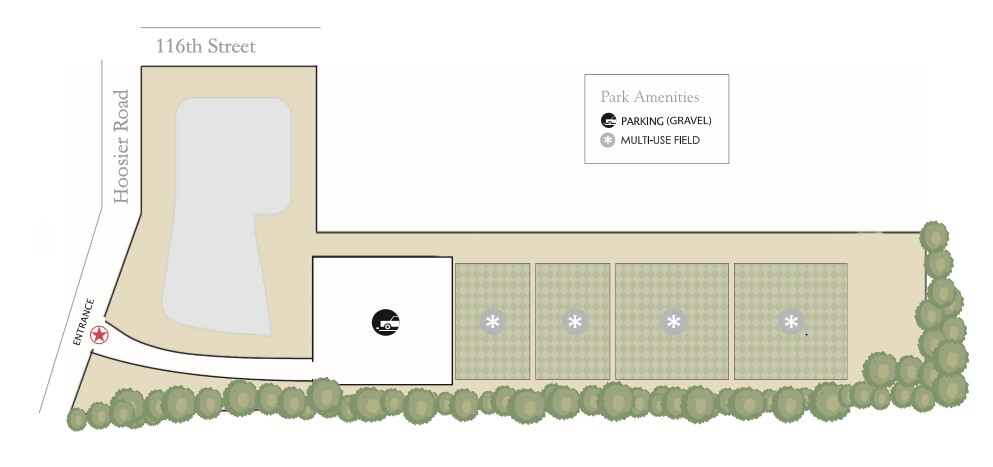 Saxony Lake & Beach also allows for fishing. While there is swimming on one side at the beach, there are walkways and dock areas where you can comfortably fish. There is also kayak and paddle board rentals on this small lake.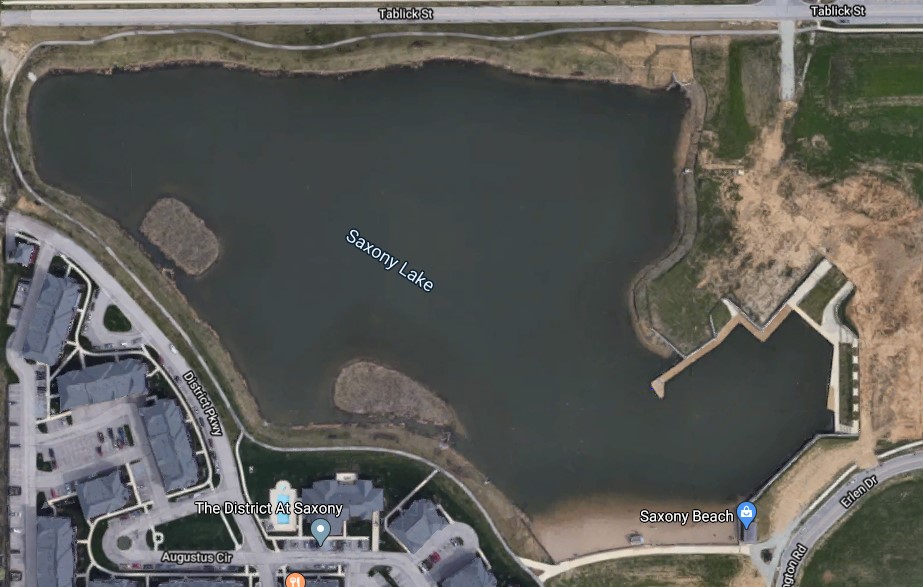 Outside of Fishers
Everything covered to this point have been areas within the City of Fishers where you can fish. There are also a number of areas outside of Fishers. A few are worth mentioning.
Within Carmel, you can access the west side of the White River. There are many locations where you can access the river including at 106th as well as along River Road north of 116th. There are parks and parking areas around 126th Street that provide the easiest access via a paved sidewalk and then stairs to get down near the lake At 106th, there is parking and picnic tables. A few simple trails provide access down to the river.
Within Noblesville, you can access the White River from downtown as well as from Potters Bridge Park. The Potters Bridge Park includes a paved trail that follows along the river and offers many areas where you can access the river to fish. There is also a park on the south side of Morse Reservoir by the damn. This park has grassy areas you can fish from as well as a couple of picnic tables next to the water.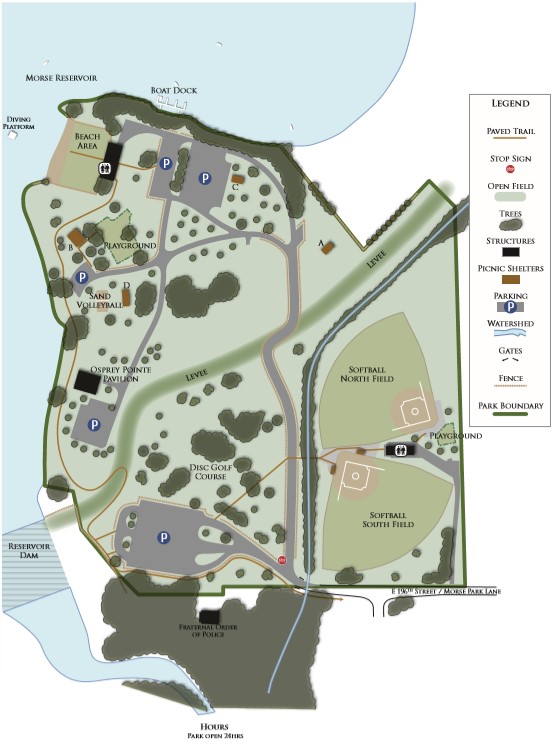 Reeling It In…
Overall, there are many options for casting a line to try to bring home a fish or two. In addition to the locations mentioned in this article, there are also many private ponds and lakes around the city; however, you'd need permission to use those. If you are willing to drive a bit farther, there are additional options as well, but those are outside of Fishers.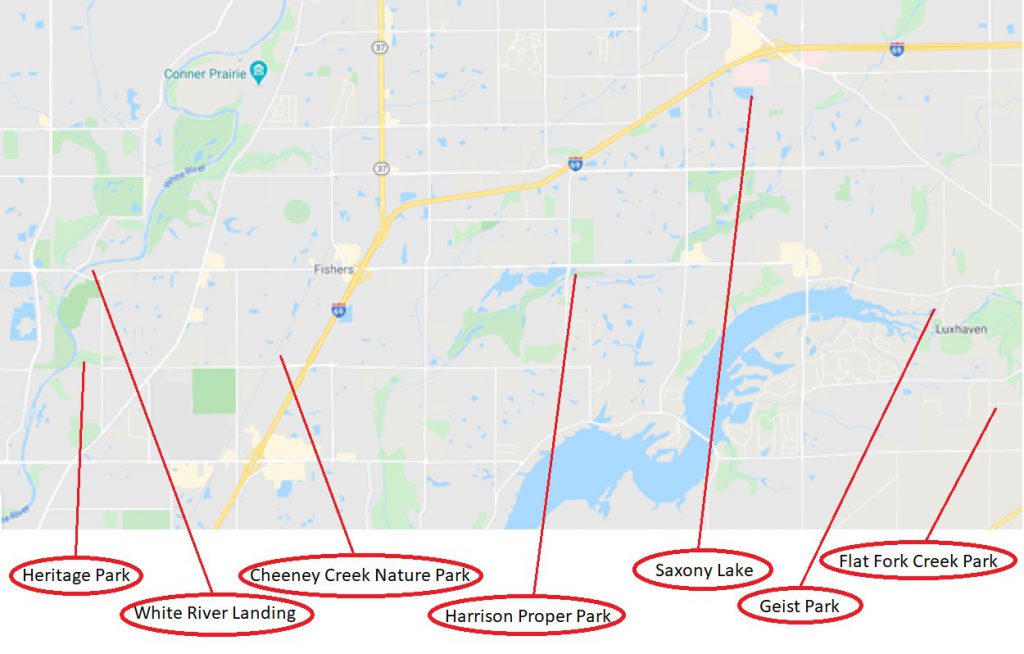 Update
The Indiana Department of Natural Resources has an interactive map that shows you places in Indiana to fish. You can find this map at https://www.in.gov/dnr/fishwild/3591.htm. For Fishers, it only lists one location – the White River at 116th Street.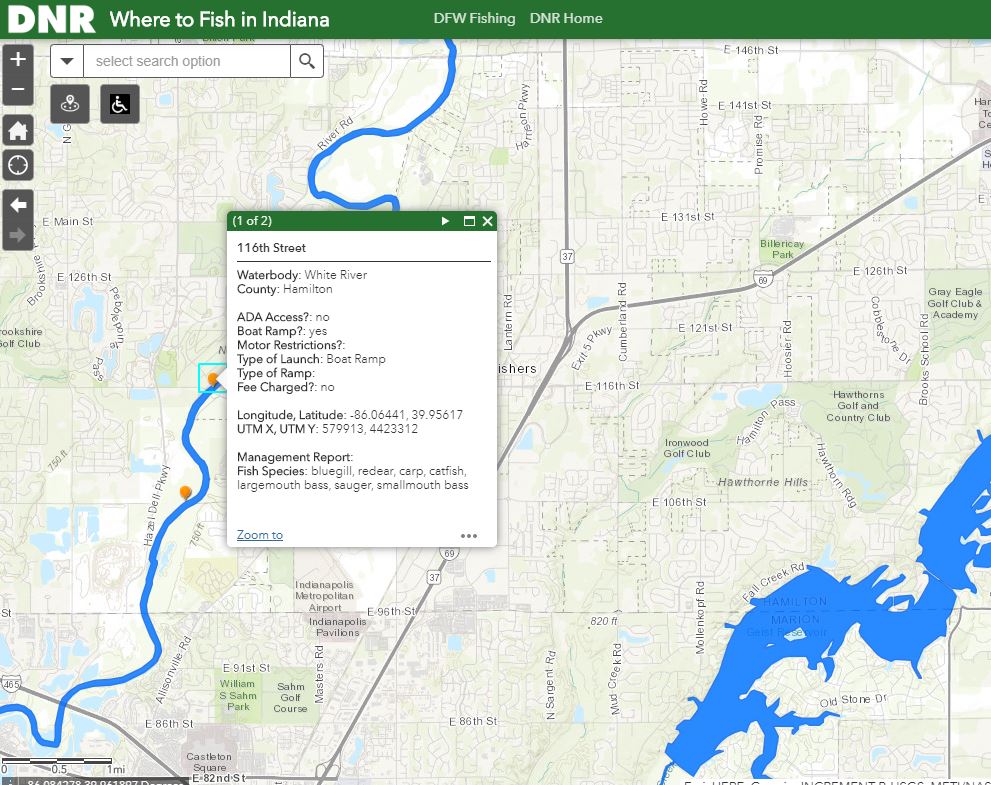 # # #