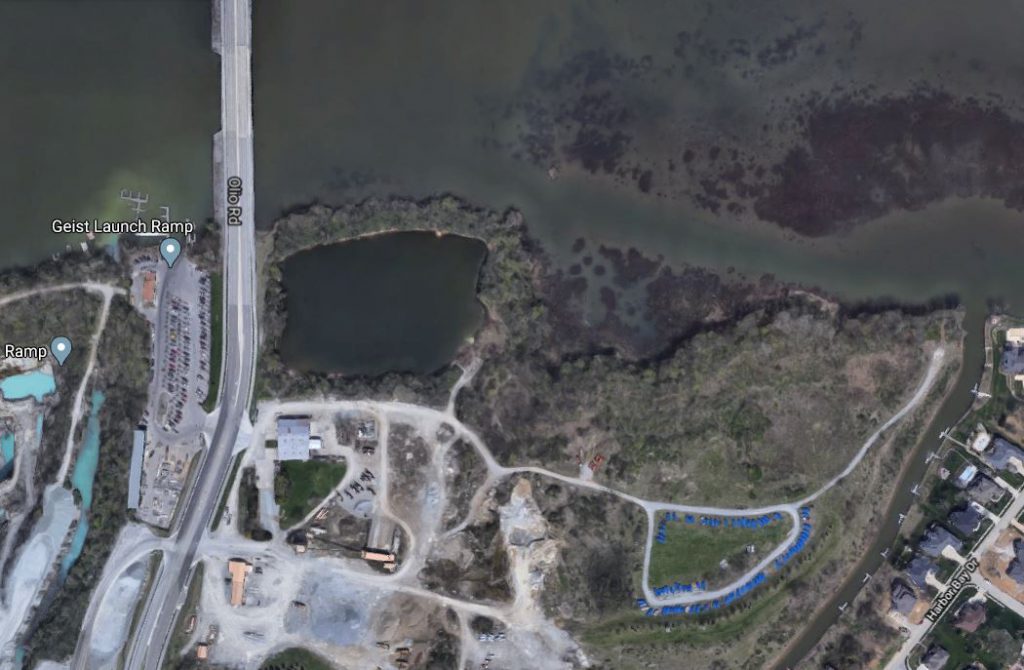 The City of Fishers is looking to enter into an agreement to begin phase 1 of the Geist Waterfront Park. This first phase is a project that will cost just under $16 million dollars (which I'm told is just under the amount you need to involve a public vote).
What will be in phase 1? The following is what is currently expected:
A Beach, including ADA access
A beach-side play space
(1) large picnic shelter, several smaller picnic shelters
Canoe/kayak launch and storage
Utility connections for a future community building
Prefabricated restroom building
Large-format block retaining wall
Paved parking lot with bioswales
Overlook plaza w/ drop-off zone
Flexible lawn space serving as an interim storm-water treatment area
Parking area for food trucks/vendors
Bus parking area
Gateway features and perimeter fencing
Entrance gates
Welcome station and ticketing kiosk
Of course, of equal importance is the question of how soon with the project be open. If the contract is signed for the project, then the following are the estimated time frames for each phase of the project:
Due Diligence/Schematic Design Phase 7 weeks
Design Development Phase 11 weeks
Construction Document Phase 15 weeks
Bidding Phase 4 weeks
Construction Contract Administration Phase 52 weeks*
*estimated – will be determined during the design process
As you can see, it is basically a two year project, which means mid-2022 would be the earliest the park is likely to be usable.
# # #
UPDATE (8/14)
The Indianapolis Business Journal reported that the park is expected to cost a total of $27 million and is planned in three stages. The first phase with the beach is expected to be complete by 2024. The other phases (which could change) are not scheduled for specific times beyond saying a target completion date of 2040. The IBJ posted the following as well: