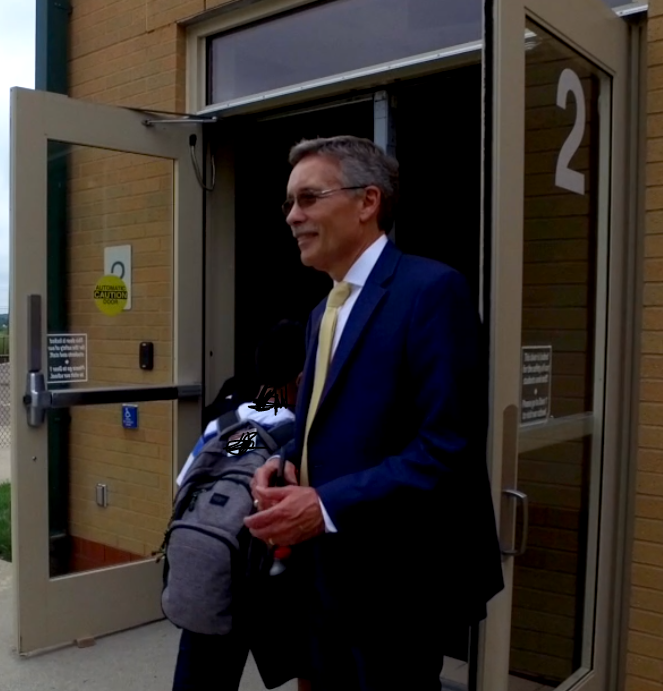 Hamilton Southeastern Schools released the following information today after a morning school board working session that voted 4-3 to switch to 100% in-person classes for pre-K to fourth grades with an option for kids to remain virtual. Virtual kids will remain with the same teacher they currently have, meaning teachers will be working with both in-person and virtual kids through out the day.
The vote to change phases on October 5th was 4 to 3, with Shera, Pritchett, Wilson, and Sheplar voting to approve the start date and Fullhart, Chambers, and Boyer voting against. Those that voted against the proposal had suggested the start day be shifted one more week to October 12th.
The administration mentioned the possibility of shifting grades 5 to 12 to 100% in-person with a 100% virtual option starting on October 15th. There was no vote or discussion on this; however, it is speculated to be the topic of discussion and possible vote at the next school board meeting, next week.
The following is directly from a message sent by the administration:
---
HSE Board of School Trustees Approves Moving Grades PreK-4 to 100% On-site Learning Model
During a work session of the Board of School Trustees on Thursday morning, Hamilton Southeastern Schools Superintendent Dr. Allen Bourff made the recommendation to allow students in PreK-4 to return on-site, five-days a week (Phase III).
The recommendation follows the City of Fishers COVID-19 Mitigation and Activity Guidance for schools.
The Board of School Trustees voted to accept the recommendation. Students in PreK-4 will be able to attend school on-site, full-time starting on Monday, October 5.
"We do feel based on what we know what right now, we can ensure the community with 100 percent of students (PreK-4) going back, we can have those buildings open," said Superintendent Dr. Allen Bourff.
A virtual-only option will still be offered for students who wish to continue learning at home.
Students in grades 5-12 began on-site learning at 50 percent capacity on Thursday, September 17.
HSE Schools also launched a COVID Data Dashboard this week to be as transparent as possible with the public about what is happening in the classrooms.
Data for this tracker is collected from the school nurse at each building and includes information relating to students and staff members. The tracker will be updated every Monday morning to show new COVID-related absences and positive cases that occurred in the previous week. The school nurse along with the Fishers Health Department will determine the length of quarantine based on current information and guidance. Past data will remain on the dashboard to view historical trends.
More information will be released in the updated Operations Plan and the weekly Friday Update.
# # #