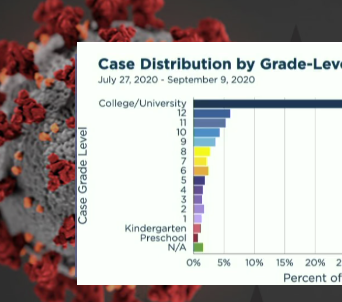 Dr. Box did an update at today's governor's briefing by Governor Eric Holcomb. She commented that children make up a steady increase make a steadily increasing percentage.
Dr. Box was clear in stating that peer-to-peer transmission is increasing in teens and young adults. Younger people don't seem to take the transmission as seriously.
The new school dashboard is still in the works. Schools have been asked to designate two people to update dashboard data for the state. About 60% of schools have responded. Dr. Box indicated the schools were given access ust today for entering data. Schools that don't respond will be marked as not providing data on the dashboard when it goes live.
State is also asking for schools to provide the data from the time their school opened. They've asked schools to update data by Sunday. The state hopes to make a beta of the portal live Friday. Preliminary data hoped to be presented by September 30th, which would be more of an official release.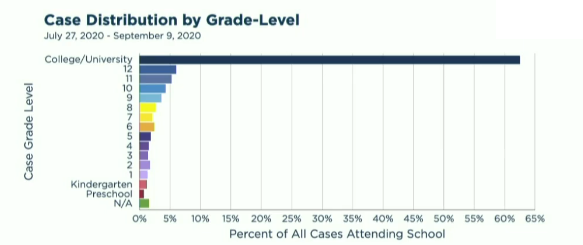 # # #