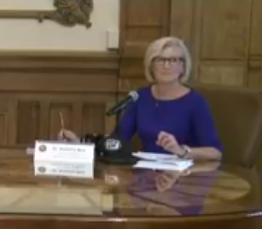 The Indiana state school dashboard for Covid tracking is going live today, September 30th. While it will be live, it is still a work in process. The state expects the data to be refined and cleaned up.
The state is working to remove duplicate data as they remove information from pre-K only schools. Additionally, they are also working to make sure that reporting is tied more to school buildings rather than from a school name. For example, a single charter school that has three separate locations. Rather than reporting as one school, they should be reporting as the three building locations.
Based on this information, I would assume from this that schools such as Riverside Intermediate and Riverside Junior High should be reported to the state as a single entity since they are in the same building.

As of today, 1359 schools had reported information into the dashboard, which does not seem to include Hamilton Southeastern Schools. There were 742 schools reporting one or more positive cases, whereas 617 schools have reported no cases. To date, 1,676 student cases, 335 teacher cases, and 343 staff cases have also been reported. A majority of cases being reported are in the high schools, followed by middle school and then finally elementary kids.
You can find the state portal at https://www.coronavirus.in.gov/.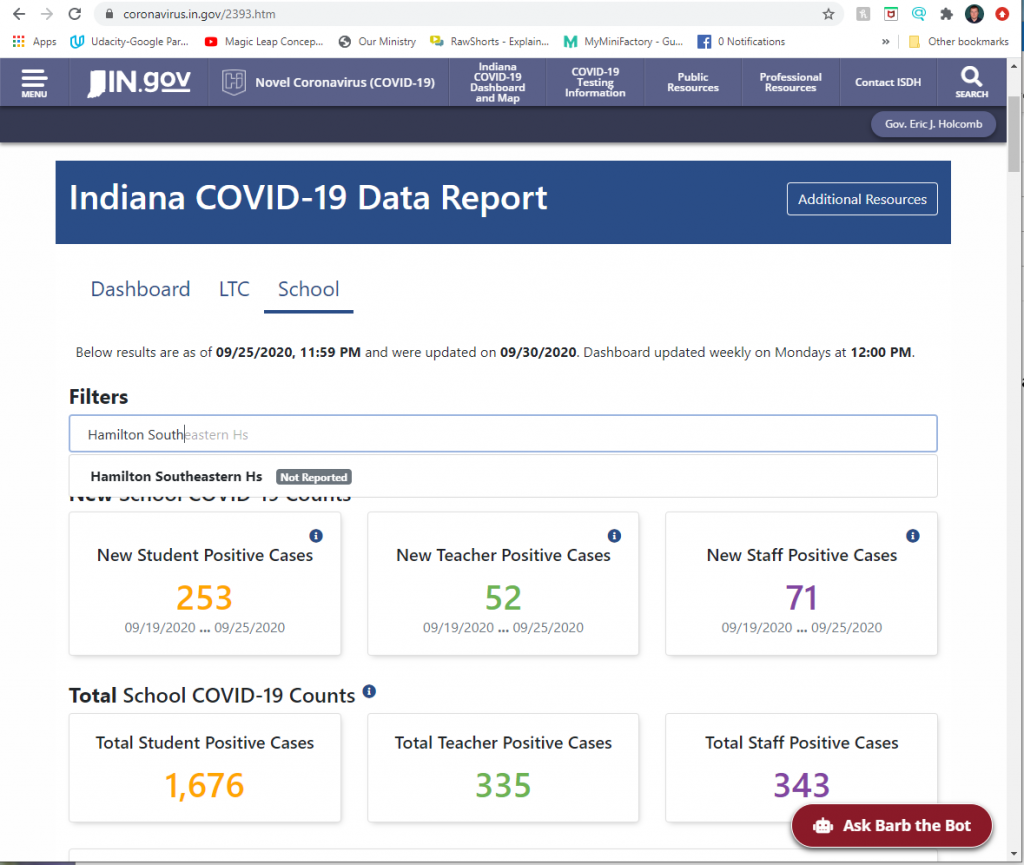 # # #