Construction of the Nickel Plate Trail in Fishers started this summer. The initial phase was expected to put down asphalt and concrete between 106th and 126th including an underpass at 116th Street. Phase 2 is planned for next year to continue the trail from 126th Street North.
The underpass has been delayed; however, the asphalt and road crossings in the phase 1 piece are being constructed. Several people have posted pictures of the asphalt, and a few people have talked about having used the new trail.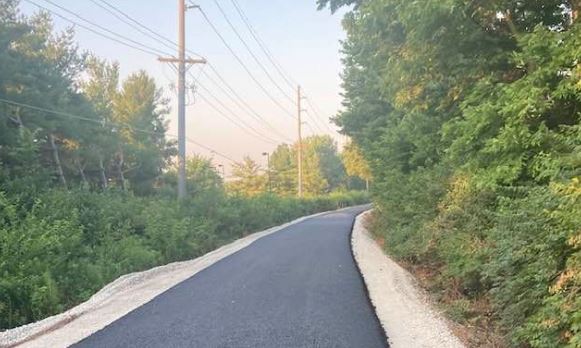 A few people have even noted that they've seen construction on the trial north of 126th Street! While this was not expected until next year, construction has extended North of 126th towards 131st. When asked about this, John Weingarten who is on the city council, said construction is continuing North now because construction has been running smoothly. This is great news!
Of course, just because asphalt is being laid and just because the trail looks like it is ready to be used, it is still off limits. The trail is and will continue to be a construction site for a while. As long as it is a construction site, it can't be used. To use the trail at this time is trespassing. Initially it was stated the trail wouldn't be usable until well into next year as a result the construction status.
Hopefully parts of the trail will open sooner rather than later as additional sections are completed. For now we can't use it, but we'll keep watching to see if something changes.
# # #