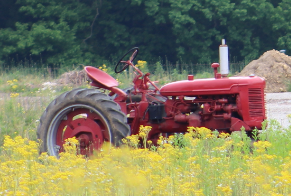 If you've gone to Geist Park in Fishers, then there is a 50% chance you drove past the new Fishers AgriPark. This is a new park that has been in the works for awhile now, but officially opens July 28th. The focus of the AgriPark will be to give people a chance to learn about farming and what is needed to feed the world.
While you can plant a garden at one of the other Fishers Parks, the AgriPark takes planting to an entirely different level. This 33-acre park is an urban farm that features fields and gardens with seasonal produce and flowers. Residents have the opportunity to even cut and take home some of the produce and flowers at no charge! In the fall, the park is expected to have a pumpkin patch as well as a corn maze for residents to enjoy.
There are also traditional farm animal including chickens, cows, goats, and sheep as well as a barn. The barn is expected to be used for programs including collaborative programs with our schools.
Like many of the other Fishers Parks, there is a play area. And, of course, the play area is farm themed as well! There are tire wheels and sand to climb on as well as a mud kitchen to get messy! There is also a nature trail for those that just want to enjoy the outdoors.
Fishers AgriPark Hours
Regular hours will begin September 1. At that time, the AgriPark will be open from 11 a.m. to 1 p.m. Mondays, Wednesdays, and Saturdays; from 5 to 7 p.m. Thursdays; and closed Tuesdays, Fridays, and Sundays. Capacity may be limited.
There is no admission fee, and there is parking available. The park does have restrooms and a changing table as well.
AgriPark Open House
Starting with the opening day and running through the entire month of August, the AgriPark will be open for open-house style evenings. These will include tours, encounters with the farm's animals, and more. You can register for a spot, choosing from one of 10 grand-opening evenings, which will run from 5 to 7 p.m. each Tuesday and Thursday.
On Aug. 6, Mayor Scott Fadness will give remarks and host a ribbon-cutting ceremony to commemorate the park's opening.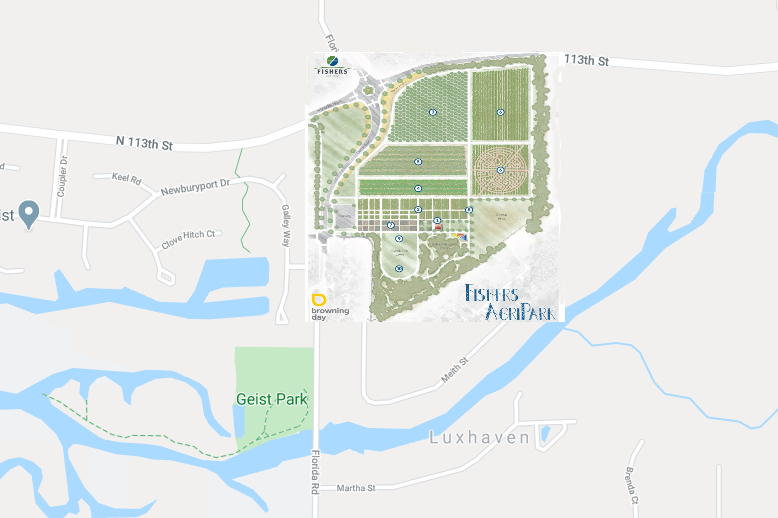 # # #