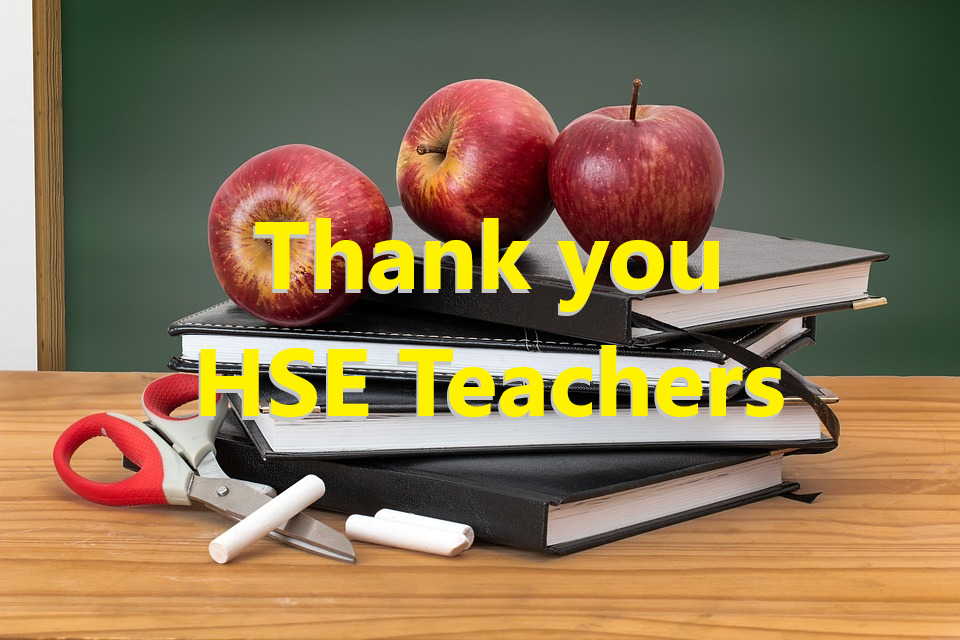 The kids in the Hamilton Southeastern school district return to in-person schooling starting tomorrow, August 4th for what is sure to be an interesting year as rumors of surges in the Coronavirus continue to permeate our news. At this time, the district has simply recommended everyone wear masks in the buildings while being required to wear them on the buses. While some of the lessons with social distancing, cleaning and sanitizing are expected to continue, overall, the expectation seems to be a year that leans towards being more normal than not.
What still isn't normal is the vocal groups in our community. Over time numerous groups get loud and often critical of our schools system. This past two years different issues have been raised with diversity coming up last year and now issues on the other side of diversity as well as a variety of other topics popping up nationwide.
But, this post isn't about focusing on those issues. Rather it is about our teachers and staff. Many of the issues raised have attacked teachers and staff. Many people in our community are accusing our teacher and staff of lying and indoctrinating our kids. There are even those pushing to defund our schools, which is seen my some as a direct attack against taking teaching jobs away.
With all this negativity, it is important to let our teachers know that many of the parents in our community are proud of the work they do. While many talk about the devastating drop of HSE schools in rankings, there are a lot of rankings that can be reviewed. For example, one of the more popular is Niche.com, where Hamilton Southeaster School District ranks #5 in the state of Indiana: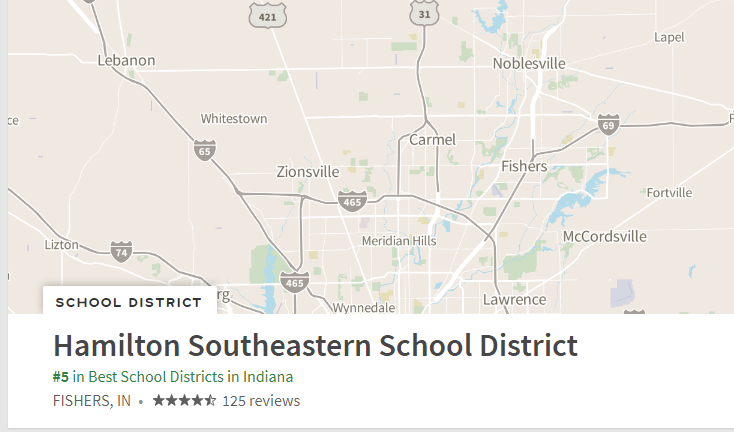 Even with an overall grade of A+, there are 4 positions better. Ironically, diversity is the area the district scores the worse, and thus is where improvement is needed to move up in the Niche.com rankings. To do better as a district, HSE needs to do better with areas such as diversity by improving the B to a better grade: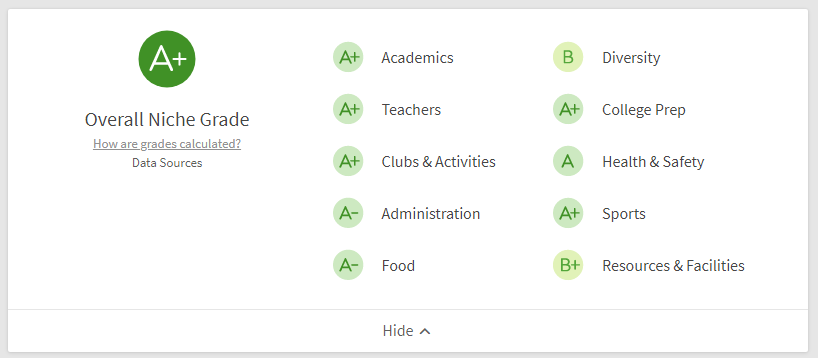 Of course, this is the ranking of the district. When you drop into the individual schools, rankings are different. For High Schools in Indiana, Fishers High School ranks 6th on the Niche.com list with an A+ grade. Hamilton Southeastern High School is ranked 9th also with an A+ ranking. While there is room to improve, both schools are top 10 schools.
Bad Apples
It is worth stating that HSE has thousands of teachers. When you have thousands, you are going to have a few that are anomalies. Often our society judges the whole by the few, which is dangerous and not fair. While we have a few bad apples squeak through our school system, the majority – thousands – are doing a fantastic job.
Teachers Get an A+
If you look at the details of the rankings, you'll see a key grade, which is the grade for our teachers. In the case of our district, the teachers get an A+ from Niche.com. Those watching the teaching industry know that teachers are not a commodity. It seems fewer people are interested in going into teaching. As such, it is great to know that the teachers we have in the HSE district are scoring at the top, and we thank them for all they do. Hopefully we can keep them around for many years to come!
Thank you teachers and staff of Hamilton Southeastern Schools! Good luck with the new year!
# # #
Note: there are a variety of other rankings including iLearn scores and other tests. Niche is just one ranking.