Just a heads up that on August 12,th there will be road closers for Woofstock. Roads around downtown Fishers will be temporarily closed for the Woofstock Survivor 5K & Dog Walk that starts at 8 a.m.
Lantern Road will be closed in both directions from 126th Street to Commercial Drive until 9:30 a.m.
North Street will be closed in both directions until noon.
126th Street eastbound will be closed from Saksons Boulevard to Lantern Road, but westbound will remain open until 9:30 a.m.
Rolling partial closures and restrictions will be in place along the 5k route, as well. The following is a map of the planned route :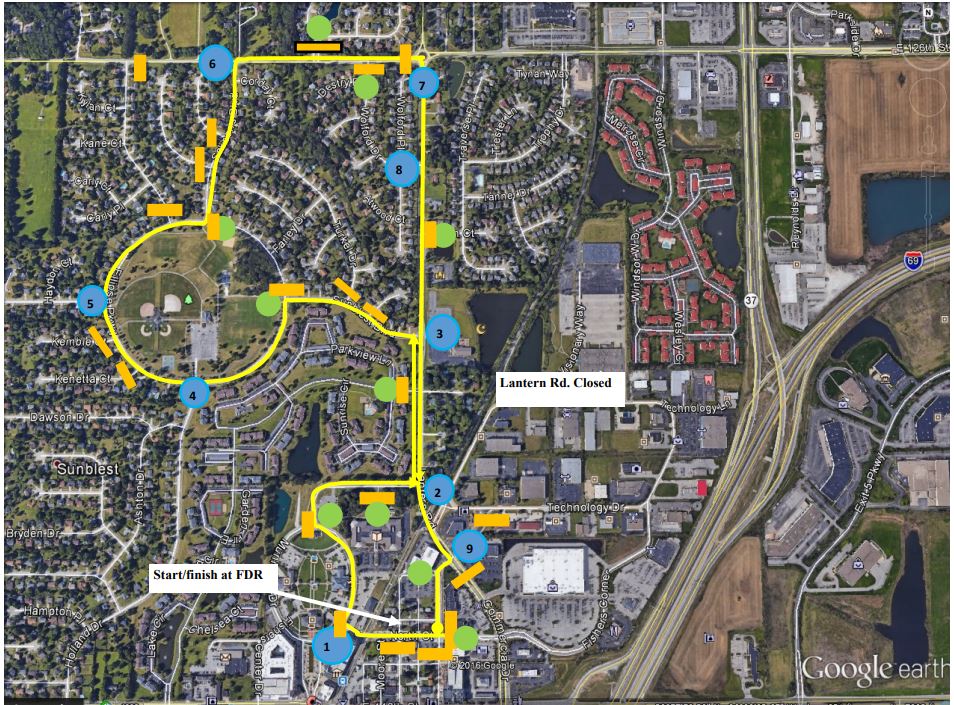 Woofstock is an event to support the Humane Society for Hamilton County. It is oepn to the whole family who can run, walk, or jog the 4K course. Families can also bring leashed or in-stroller canine family members as well. The event starts at 8:00 am near Four Day Rays Brewing on Lantern Road. The costs for those that have not already registered is $60; however, you can do fundraising for the program of $55 or more and get a free entry. Corporations raising $500 or more will also be recognized. The fundraising is done through their Survivor program, which saves thousands of animal each year and gives them a second chance. You can find more information at hamiltonhumane.com/programs/events/woofstock.
# # #
FishersTOS is not associated with Woofstock or the Humane Society of Hamilton County.