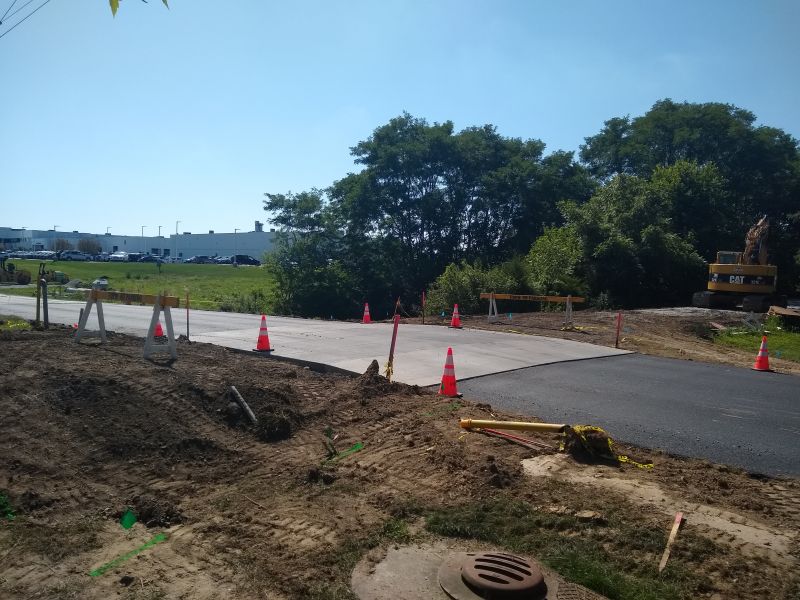 The City of Fishers has put out a press release that indicates the northern portion of the Nickel Plate Trail (NPT) from 131st Street to 146th Street could be paved and open by the end of October.
The City stated that the paving will begin as early as next week, but also indicated that it would start the week of August 31st. Either way, the paving will be starting and is expected to take six weeks if the weather permits. Weather delays could push the schedule longer. The paving will work from 131st Street and move north.
141st Street is the only major intersection to be impacted by the paving of the north end of the trail. The City indicated that the crossing will be updated with a speed table and pedestrian warning signals as part of the construction. This will require the intersection of the trail and 141st Street to be closed; however, this will be done during the HSE Schools fall break (the week of October18th) to avoid impacting the schools and thus minimize the impact to traffic flow.
Of course, the NPT is currently closed north of 131st Street and will remain as a no trespassing area until the project is completed.
# # #