Art can can add a touch of color and make the drab, less drab. Many of us decorate our refrigerators and walls with the artwork provided by our kids and family. Such art is free and generally full of sentimental value. Many of us have artists in our families that are happy to help liven up and add color to our surroundings. If you've ever attended one of the HSE Schools art fairs, you know that there is in fact, a huge amount of artistic skill in our community. But this post isn't about our kids and their abilities, but rather about our city.
The City of Fishers is looking to spend nearly half a million dollars on art over the next year. More specifically, they have plans for $460,853.00. With the city being over budget on several projects (NPT and the 37 project as two examples), and with the country's economy taking a hit for the worse, is now a fiscally responsible time to be spending this amount on non-essentials?
Consider some of the projects and their costs:
$25,000 for a mural at the police station
$10,000 to paint pictures on electrical boxes
$30,000 for banners on the parking garage downtown
The $30,000 in banners would be for two new sets of banners to be put on the Edge building's parking garage. (Pictures from the city)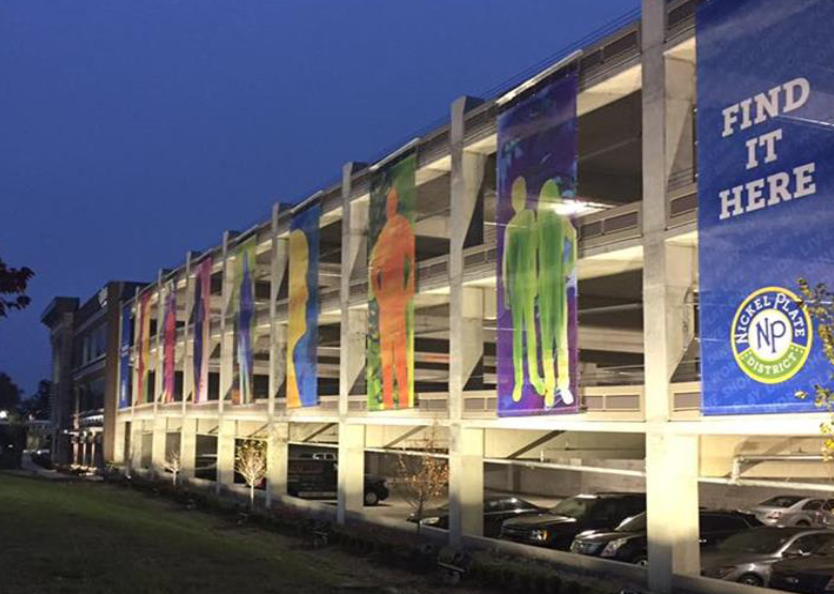 The $25,000 mural would be a picture on the back of the police station. This would be facing the Nickel Plate Trail.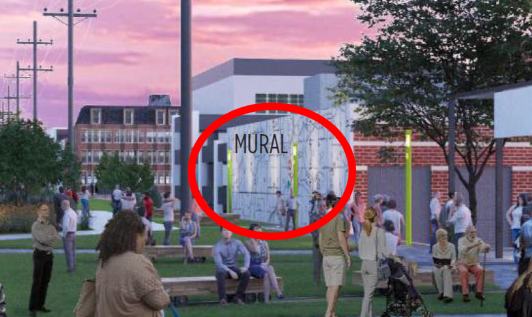 Another $275,000 is being aligned with a project to build 5 to 7 metal structures that are roughly 15 feet tall. Remember when the residents of Fishers were making fun of the Carmel/Westfield sign on 31 costing a fortune? Granted, this project has the option to switch to using the Nickel Plate Art District to request proposals for a project under the same budget amount.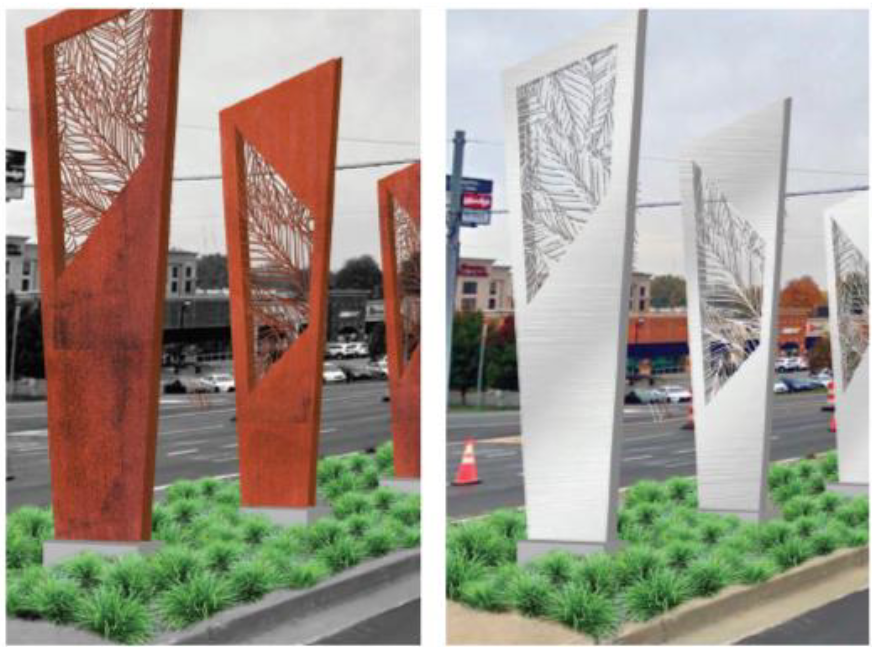 This is how a majority of the money belonging to the residents of Fishers is considered for spending. There is also $100,000 for adding an area by the library that could actually include interactive features as well as $18,000 towards interactive art and creative seating at Holland park.

I like art, but at a time when things are over-'budget' and with the economy in a glitchy state, it seems a bit odd to be spending this amount of money.
It seems that when the city seems finds hundreds of thousands of dollars not directly in the budget, and then those dollars gets redirected to odd places. Of course, the city donated the money it received for selling the rails from the Nickel Plate tracks, so at least this time the money is staying in town. Even so, is now the time to be spending hundreds of thousand on banners, steel structures by the road, and expensive pictures?
We live in a city of nearly 100,000 people. Our schools are full of creative talent. Between our community and our schools, I have to believe that these projects could be done for a fraction of the city's spending by using local resources that would like the exposure. If not, then I have to believe that there are more engaging artistic things that could be done – such as the Holland Park projects – that would be used by more of the members of the city.
Carmel has shown how easy it is to spend a lot of money to put art in its roundabouts – a place where people should be watching the road, not the art. Fishers doesn't need to compete in spending on overpriced art. Instead, we should spend the money planting trees, creating green space, and making areas where family and friends can hang out. Or, maybe we should be using it to pay off some of the projects that are over-budget already.
Sometimes the artwork on the refrigerator means more and is appreciated more than the overpriced art gallery painting. Truth be told, many times the art on the refrigerator looks better too.
If you want more on what the city is planning, check out: https://www.fishers.in.us/DocumentCenter/View/22769/Planning-Staff-Report—July-2020
# # #