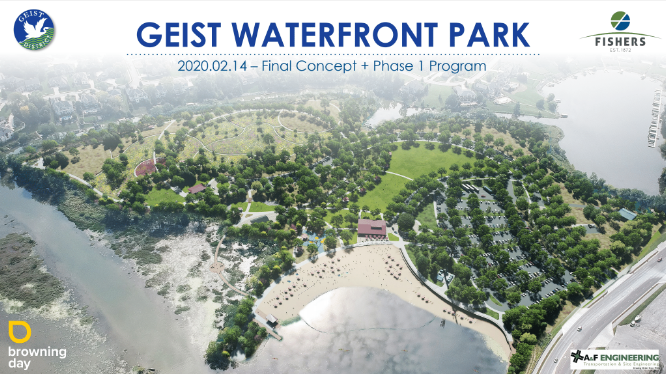 The groundbreaking on the Geist Waterfront Park, which had been planned for today, has been postponed; however, the pictures from the plan have been released. With a schedule for the three phases and lots of pretty designs, residents of Fishers can now get a clearer idea of what is being proposed for the property off of Olio Road on the Geist reservoir .
The park is expected to feature a beach, walking trails, boating (canoes and kayaks), playgrounds, and much more. The park will be passive in that it won't have activities like baseball, but it will include gardens, a lakefront trail, picnics, a fishing pier, and much more.
The planning has been broken into three phases with the first expected including the parking, beach, and canoe/kayak area.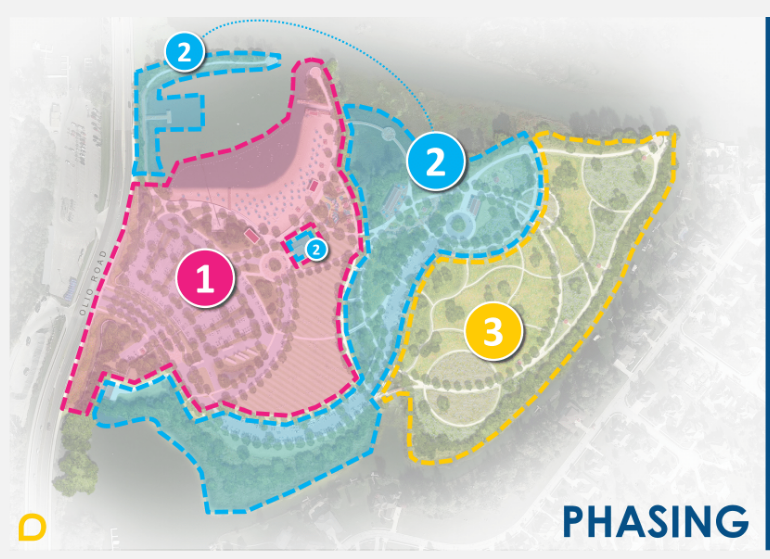 The overall project is expected to be completed over years with the overall construction done in 2040. Phase one construction is expected to start this year (2021) and open some time in 2024: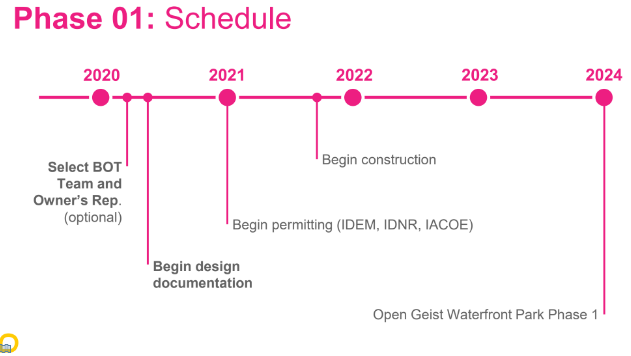 Phase 2 is expected to begin before 2024 and open around 2030, with phase 3 to begin around 2037 once dredging is completed and finish around 2040.
The features of the $15 million dollar phase 1 will include the beach, a play space, picnic shelters, boating, restrooms, an ADA accessible beach, a parking lot, an overlook plaza, a food truck/vendor parking area, and more. This will be a gated park, but is expected to be freely accessible to Fishers residents.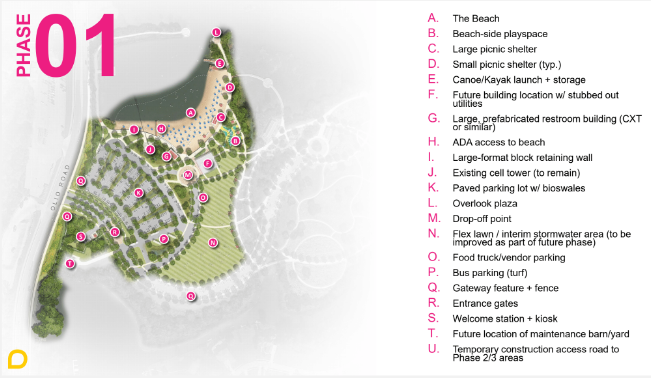 Renderings provided in the plans can be found here. Artist concepts include the following: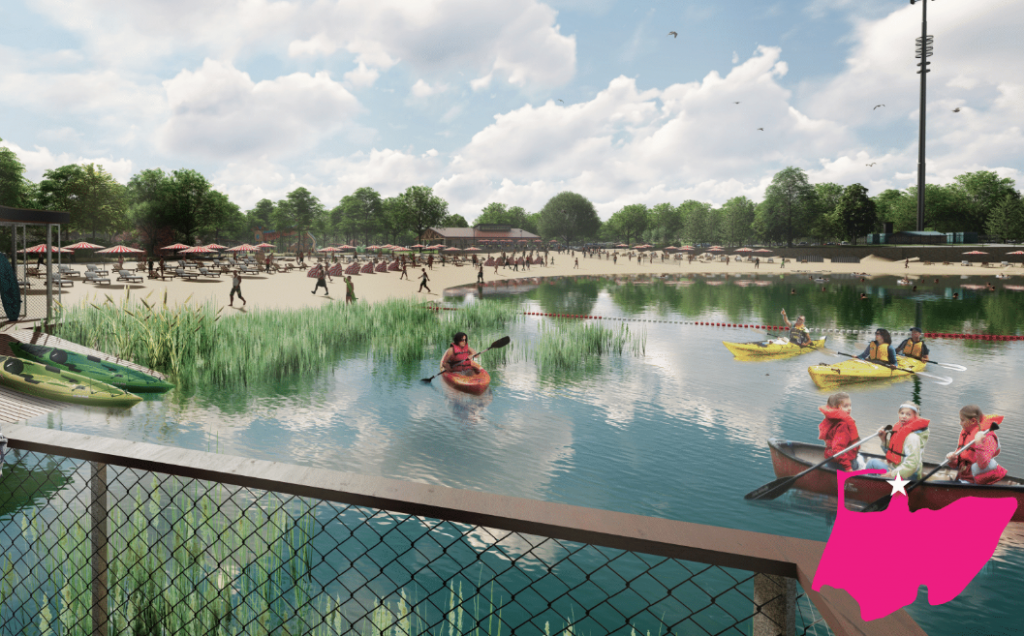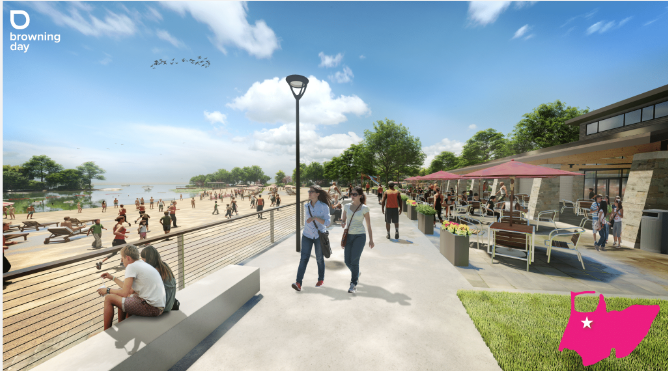 Like many projects in Fishers, there aren't prices attached to the features shown in the designs for this park. To see the final concepts and more phase 1 details, you can review the PDF at this link. The PDF is packed with a number of renderings of all three phases of the park.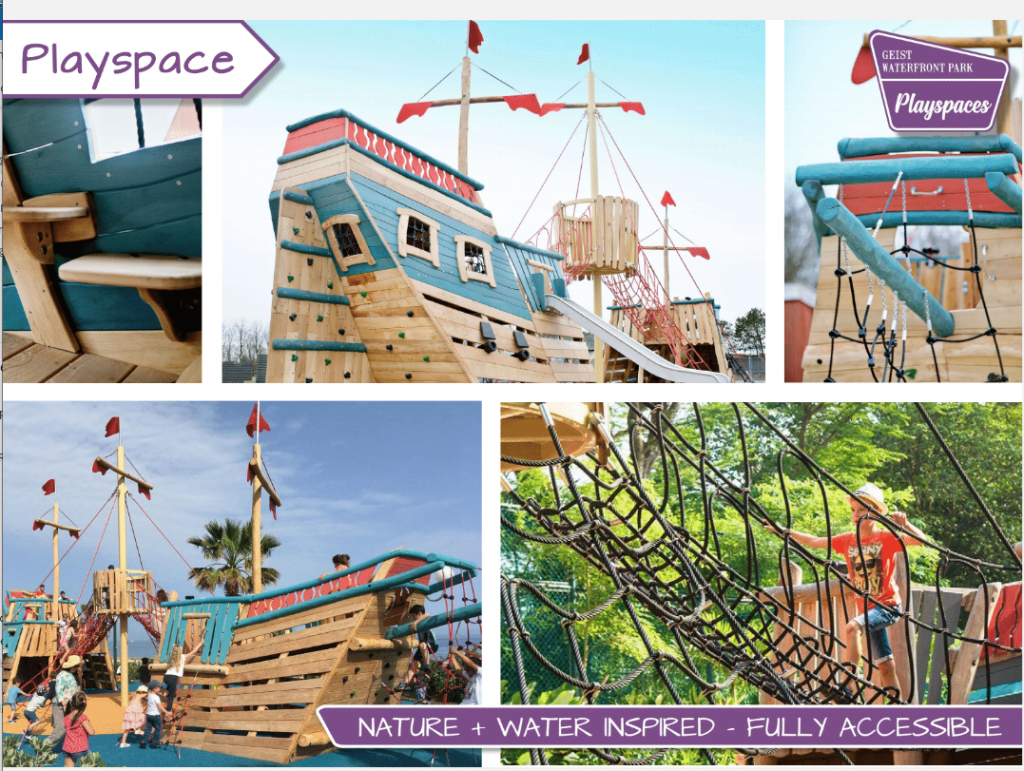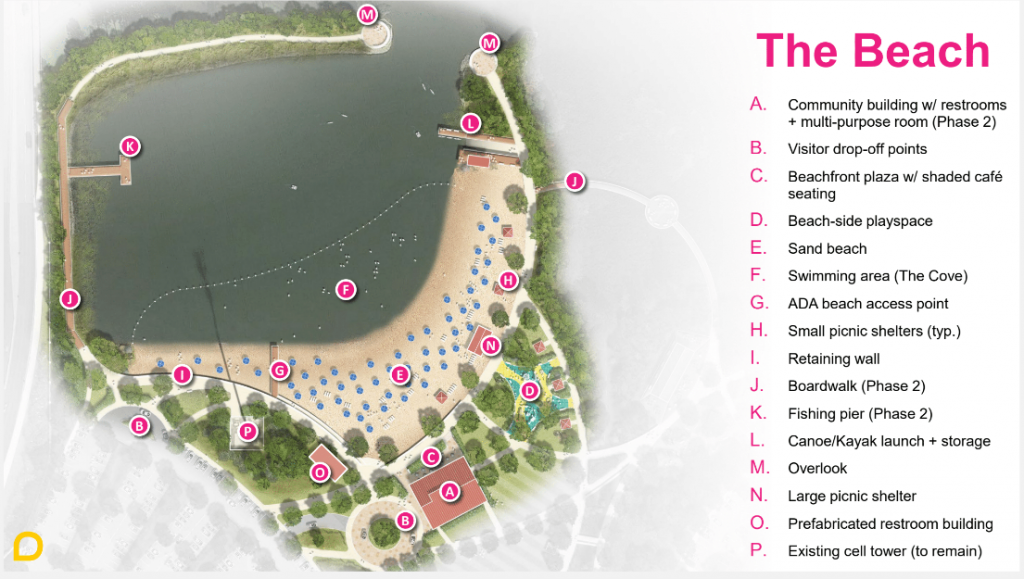 # # #
Note: Guest Waterfront Park should not be confused with Geist Park, which is a county park. Geist Park is off of Florida Road and includes a picnic area, playground, pavilion, fishing, a canoe launch area, a walking trail, a bird watching area, and more. The existing Geist Park is also planned to have a covered bridge added within the next few years as well.