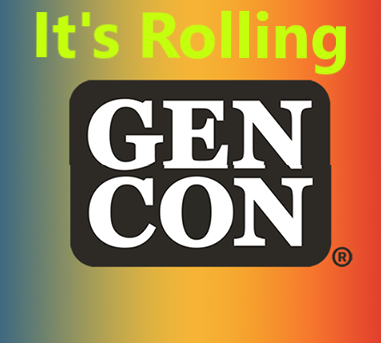 The good news is that Gen Con is not cancelled this year. It has, however, moved from its early August planned dates to September 16th through 19th. Additionally, expectations are that things will be different. Of course, the world is a crazy place right now, so any announced plans are subject to change.
The plan is for a multi-formatted conference with a reduced number of attendees, meaning it is likely to sell out quicker than normal. There will be Gen Con online as well as Pop-Up Gen Cons at a variety of game stores. For the in-person convention, the capacity will be limited for social distancing and safety requirements abased on public-health regulations.
For those looking to attend in-person, priority will be given to those that donated or rolled over last year's (2020) badges. As they learn what numbers of attendees can be handled safely and per guidelines, they might increase the number of badges available. For those that rolled over their 2020 badges, they will have the option to roll their badge to 2022 (with a price-lock guarantee), to get a refund (minus 5% processing fee), or convert the badge to system credit that can be used at a future Gen Con.
Of course, it might be hard for many to make a decision until closer to September. The information posted by Gen Con indicate that they are going to be open to refunding (or rolling) badges as it gets closer to the conference. There is no indication as to whether there a last date for this, but at this time, it looks like they are leaving that window open.
Gen Con is planning in-person gaming, but there is likely to be changes based on safety guidelines from public health officials. Some games will likely be adapted to fit within social distancing guidelines or to operate at reduced capacities. There will be open gaming and events from key partners. More information is to come on this.
The folks at Gen Con are working hard to make sure things will work for a safe and enjoyable conference. Current plans include requiring attendees to wear masks that cover their nose and mouths in Gen Con areas. Currently they are unsure if vaccinations will be required, but recommend them.
At this time, Gen Con is planning to happen in September. They have not, however, announced when badges will be available or when they will start doing hotel registration.
The dice are rolling high. Let's hope the 1's can be avoided between now and September.