Today's disappointing news is that the Geist Half Marathon has been cancelled for 2021. In an emailed letter sent out today, they made it official that in the interest of protecting those involved, they would be cancelling this year's event.
The Geist Half Marathon is an annual tradition in the Fishers area and will be missed this year, especially after having gone virtual last year. The marathon includes a school program that involves over 1,800 kids that compete in the actual race. Many of the schools include running programs, such as Healthy Hawks at Riverside Intermediate School where kids prepare throughout the school year for the marathon.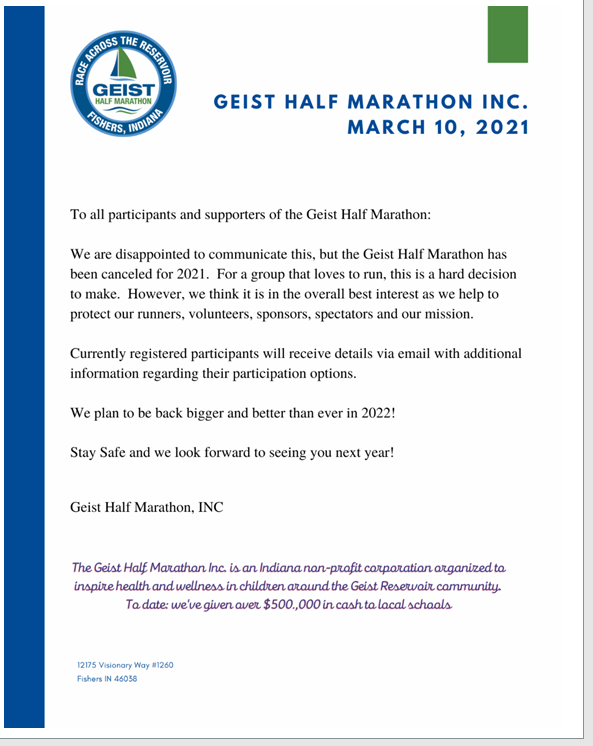 In addition to getting kids to run in the schools, the program also supports school programs. Over it's life, the Geist Half Marathon has donated over $500,000 to area schools for programs.
The Geist Half Marathon also included 5K and 10K races that meandered over Geist Reservoir and throughout neighborhoods, with several of the courses going over the multiple bridges. While the event has been cancelled for this year, it plans to return in 2022 "bigger and better than ever."