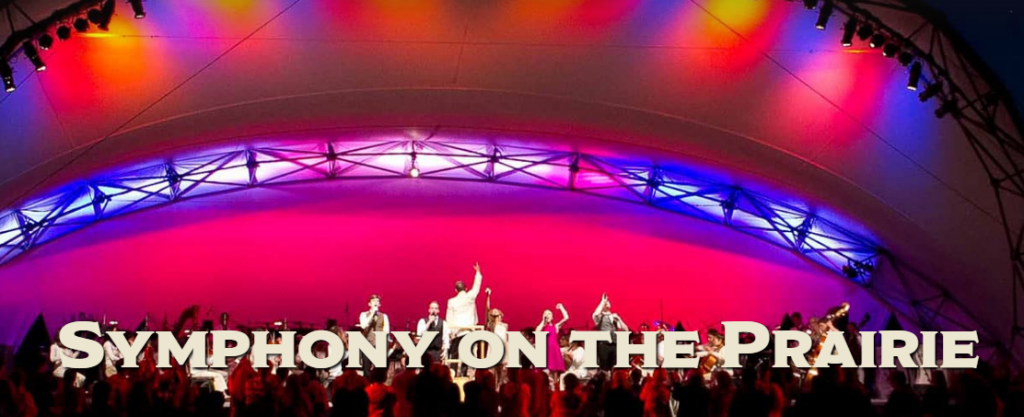 On May 10th we reported that Symphony on the Prairie was likely to limit capacity of this year's concerts to 50%. That news is now out of date.
The Symphony at the Prairie, which happens outdoors at Conner Prairie has announced that it will be at full capacity this year. That means that the events could have a maximum of 8,000 tickets.
The first concert is this Friday, June 25th featuring Revolution: The Music of the Beatles. Tickets must be purchased from the Indianapolis Symphony Orchestra or at a Kroger location.
Many things regarding the symphony remain the same. Doors open at 6 p.m., concerts start at 8:00. People are still allowed to bring a single cooler with food and beverages (or purchase food and drinks on site), there. There are tables that can be reserved and there is the option to pay for reserved parking.
We posted it before, but will include it again. The concert schedule for this summer is:
June 25 & 27 – REVOLUTION: The Music of the Beatles — A Symphonic Experience Conducted by Jack Everly
July 2-4 – Star-Spangled Symphony Conducted by Jacob Joyce with Special guests Kevin Lin & Dean Dorrell
July 9-10 – Face 2 Face — Billy Joel / Elton John Tribute
July 23-24 – Big Bad VooDoo Daddy
July 30-31 – One Night of Queen performed by Gary Mullen & The Works
August 6-7 – The Temptations
August 13 – The Nauti Yachtys ft. Josh Kaufman
August 14 – TBD
August 20-21 – Southern Accents: The Music of Tom Petty                       
August 27-28 – Legendary Ladies of Soul
September 3-4 – Brass Transit: The Music of Chicago
September 10-11 – Who's Bad Music Presents: The Evolution of Pop
# # #