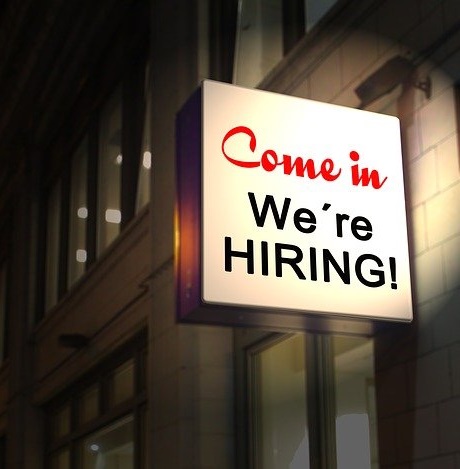 The City of Fishers provided the release shared below regarding 230+ new jobs coming to Fishers by the end of 2025 from the Stevanato Group. They are building a "state-of-the-art" manufacturing operation. There are a few questions that come from reading the release including:
What will these jobs pay? Will they pay enough for the employees to be able to actually live in Fishers?
Where is this "pharmaceutical and life sciences park" that the city is developing?
How does the City expect to recoup the roughly $3 million in incentives that are tied to the project (what's the ROI)?
Here's the release:
---
Stevanato Group Chooses Indiana for New US Facility to Support Pharma Industry
Stevanato Group, a global provider of drug containment, drug delivery and diagnostic solutions to the pharmaceutical, biotechnology and life sciences industries, announced intentions today to locate its new U.S. operations in Fishers. The company is expected to create more than 230 new jobs in Hamilton County by the end of 2025.
"Indiana continues to secure extraordinary growth in life sciences throughout the state, and we're thrilled to add Stevanato Group to our list of innovative life sciences companies," said Governor Eric J. Holcomb. "The life sciences industry contributes roughly $80 billion to the state's economy, and we are committed to ensuring a thriving business climate that allows these firms to continue to grow and provide quality Hoosier careers."
Stevanato Group, headquartered in Piombino Dese, Italy, expects to invest up to $145 million to build and equip a manufacturing facility of up to 370,000-square-foot to support the expansion and production of its EZ-Fill® solutions. The facility will house state-of-the-art production lines equipped with advanced process technologies to produce Stevanato Group's EZ-Fill® syringes and vials and pre-sterilized glass containers for pharmaceutical companies. The plant will also house office space and an after-sales support center dedicated to serving U.S. engineering customers. Construction on the new plant is expected to begin later this year and be completed in 2023.
"We are excited to locate our new U.S. hub in Fishers, Indiana, which will enable us to better serve our North America pharmaceutical customers," said Howard Drake, Stevanato Group vice president, U.S. business development. "We are looking forward to joining the Fishers community, which shares our commitment to the pharma and health care industries, and to being a part of the new pharmaceutical and life sciences park the city is developing."
Stevanato Group employs more than 4,300 associates around the globe. The new Fishers location will offer a variety of employment opportunities in production, engineering, maintenance and other corporate support positions. Information on open positions will be made available online.
Founded in 1949, Stevanato Group provides containment, delivery and diagnostic solutions for the pharmaceutical, biotechnology and life sciences industries. The company is committed to providing flexible solutions that preserve the integrity of pharmaceutical products and enable customers to deliver safe and effective treatments to patients.
"Central Indiana is well positioned to support exponential growth in the life science and advanced manufacturing industries," said Fishers Mayor Scott Fadness. "As we continue to see an emerging life science cluster here in Fishers, we believe that Stevanato Group's decision to invest in Fishers underscores the opportunity for growth. We are looking forward to welcoming Stevanato Group to our community."
During its 70-year history, Stevanato Group has made significant, ongoing investments in research and development to build its scientific, technical and engineering capabilities. The company provides drug containment solutions, analytical services and tests to support the drug development process, plastic components for diagnostics and medical devices, as well as contract manufacturing services for drug delivery systems. Stevanato Group is also focused on advanced technologies and machinery for the transformation of glass tubing into containers for the pharmaceutical industry, packaging and assembling of medical devices and the inspection of pharmaceutical products. Since the beginning of the COVID-19 pandemic, Stevanato Group has devoted production capacity to supporting customers' efforts in providing a rapid response to COVID-19 and has been providing glass vials and syringes, diagnostic solutions for the detection and diagnosis of COVID-19, glass forming lines and visual inspections systems.
The Indiana Economic Development Corporation offered Stevanato Group S.p.A. up to $2.9 million in conditional tax credits and up to $500,000 in conditional training grants based on the company's job creation plans. These tax credits are performance-based, meaning the company is eligible to claim incentives once Hoosiers are hired and trained. The city of Fishers will consider additional incentives up to $1.2 million.
About Stevanato Group
Founded in 1949, Stevanato Group is a leading global provider of drug containment, drug delivery and diagnostic solutions to the pharmaceutical, biotechnology and life sciences industries. The Group delivers an integrated, end-to-end portfolio of products, processes and services that address customer needs across the entire drug life cycle at each of the development, clinical and commercial stages. Stevanato Group's core capabilities in scientific research and development, its commitment to technical innovation and its engineering excellence are central to its ability to offer value added solutions to clients. To learn more, visit stevanatogroup.com.
About IEDC
The Indiana Economic Development Corporation (IEDC) leads the state of Indiana's economic development efforts, helping businesses launch, grow and locate in the state. Governed by a 15-member board chaired by Governor Eric J. Holcomb, the IEDC manages many initiatives, including performance-based tax credits, workforce training grants, innovation and entrepreneurship resources, public infrastructure assistance, and talent attraction and retention efforts. For more information about the IEDC, visit iedc.in.gov