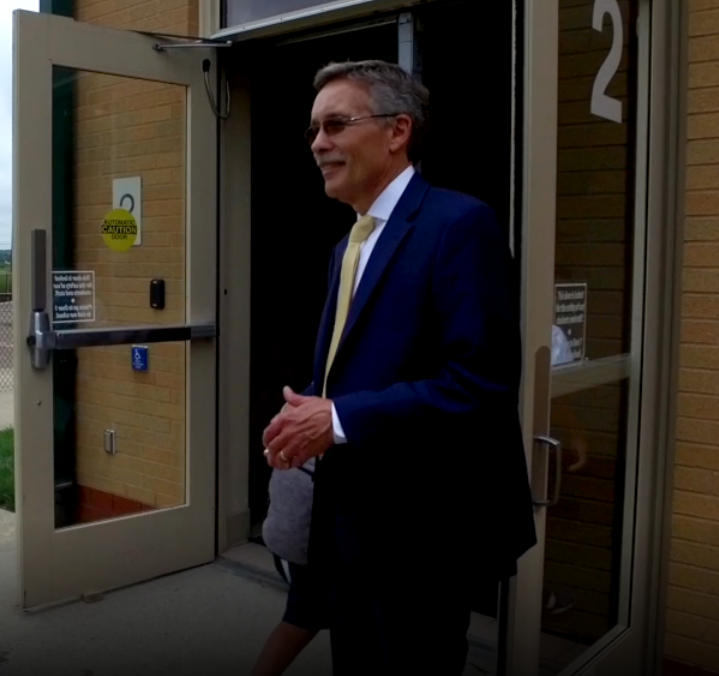 As most people know, Hamilton Southeastern Schools' current superintendent, Dr. Allen Bourff, is retiring after this school year. As such, the search is on for a replacement. The hope is for the HSE School Board to hire a replacement that will be ready to start on July 1st, 2021, which is in less than six months.
The district has hired BWP & Associates to conduct the superintendent search. They started by holding a number of focus groups in December asking members of the community and the district for input on what they believed to be the important characteristics needed for the new superintendent. This information has been compiled and will be used in screening potential candidates.
In a meeting today, Dr. Bourff indicated he has almost no part in the screening processes for the new candidate. In fact, the hiring process is considered confidential, so potential candidates have been told they cannot contact the current superintendent.
It was stated by Dr. Bourff that there are currently over 100 applicants for the position. Those that have applied will be filtered down and interviewed over the next month to try to get down to closer to 3 or 4 final candidates that the School Board can then focus on interviewing. The hope is to have a new superintendent named by Spring Break, which would be the first week of April.
There are a lot of highly qualified candidates locally within the HSE district as well as within the area, within the state, and even beyond. Hamilton Southeastern is a very visible district in a great community, so it is no surprise that there is interest in the role. With over 100 applications, it will be interesting to see who the final candidates are!
For more on the HSE Superintendent search, you can visit the HSE site.
# # #