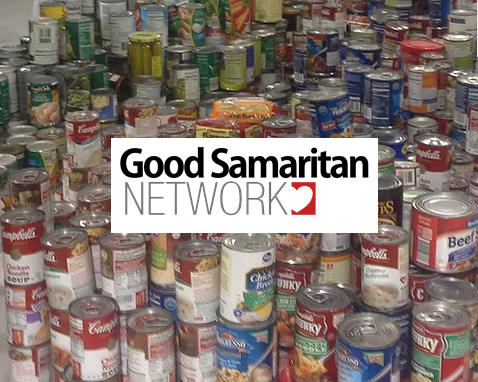 Good Samaritan Network of Hamilton County (GSN) is one of a number of organizations within Hamilton County that help many of the residence in the area. The GSN office and warehouse is located in Fishers just south of 131st Street near 37. The impact that Nancy Chance and this organization have on Fishers and the surrounding area is likely much bigger than most people realize.
The impact is huge.
GSN provides both direct and indirect services to our community. One of the key reasons I tend to mention GSN over other organizations is because they work to ensure efficiency and communication among the different agencies, social services, nonprofits, local government, pantries, and businesses in the county. They work to ensure they are all working together to serve the needs of Hamilton County residents who are at-risk or under-served.
So, just how big of an impact have they had? What has GSN done this year?
Before answering that, it is worth noting that GSN indicated that this year (2020), non-profit service organizations have experienced a 72% drop in donations even though the need has increased by 155%. This year has been hard on non-profits due to the inability to do the standard fundraising events and other activities that are generally used to drive donations.
With the support of the community, here are a few of the things GSN has done within our community:
40,978 people in Hamilton County received holiday assistance.
7,009 Thanksgiving Day meals prepared and delivered.
1,800 Christmas Eve meals
4,975,786 pounds of food distributed throughout Hamilton County from March through December.
108,740 USDA food boxes distributed to multiple Hamilton County locations
41,000 food distribution bags provided for Hamilton County Summer Lunch Programs
1,000+ packages of toilet paper distributed in Hamilton County between March and May.
1,000s of Hamilton County families assisted with rent, utilities, and food assistance.
1.6 million in direct grants administered to Hamilton County clients for food, rent, and utilities.
Millions of dollars of in-kind clothing, toys, and household items repurposed to in-need families within Hamilton County.
and so much more….
A lot of what Good Samaritan does is a direct result of the community helping and contributing. They are active all year, not just during the holidays. While many people are unaware of their existence, they are apart of Fishers and Hamilton County. Their service to our community is worth recognizing. I for one say "Thank You Good Samaritan" for what you do to help those in our community.
# # #
I am not associated to GSN; however, my family and I do volunteer when pandemics don't get in the way. Additionally, they are one of our first choices for donating "like new" clothing, toys, and household items because I know they are more likely to get repurposed rather than sold in a thrift store. You can find more about GSN on their site at GSNLive.org. You can find volunteer opportunities at https://www.gsnlive.org/ivolunteer.