Several databases are starting to emerge that track reported cases of Covid-19 within schools and school districts. Each of these offers a look into how widespread cases are becoming. I was hoping to see tracking that showed cases along with whether it was students, staff, or administrators. I was not disappointed to see what was being tracked.
The first database is from a teacher that shows cases across each state. You can find this database on Google Docs at:
https://docs.google.com/spreadsheets/d/e/2PACX-1vQSD9mm5HTXhxAiHabZA6BPUByWBlP5HZ2jfOPEeGZkMB0ZFsmFBL5orqjIq22mjFNZ7n-11ObCylGn/pubhtml
Here is a screen shot of the view you gain from this data: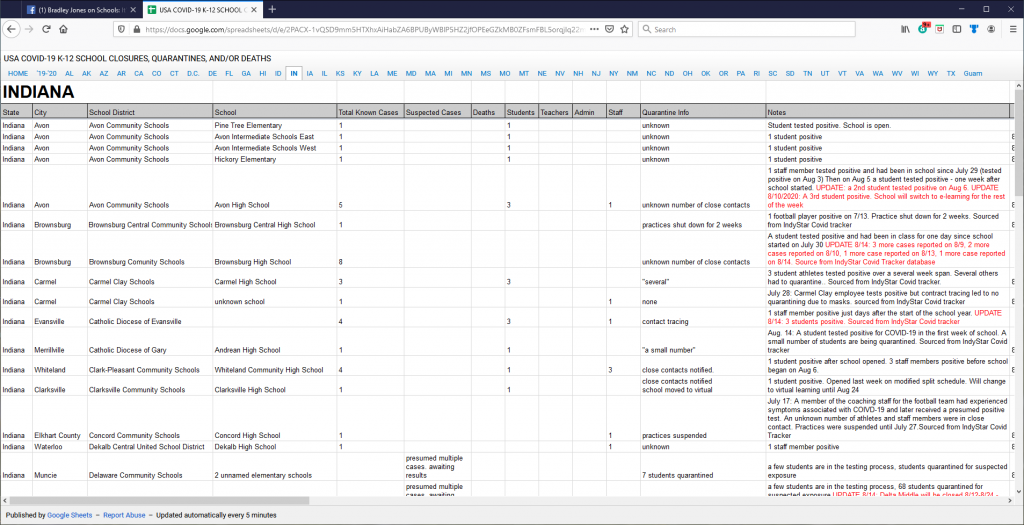 This database tracks a lot of the pertinent information; however, it does seem to be incomplete on the level of tracking. Many cases seem to be missing.
The Indianapolis Star is also tracking cases in a database that can be found at:
https://c0cqk086.caspio.com/dp/621e000052017aa667244b4cb007
This database focuses on Indiana, and is presented in a cleaner format. More importantly, it also allows you to do an easy filter by district and school: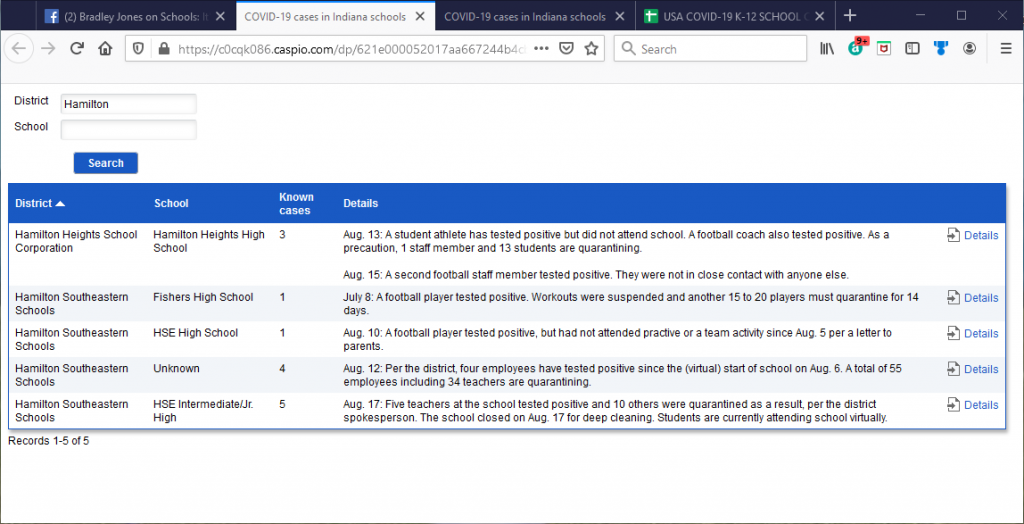 Each record has a link to a details page; however, there aren't many details added as can be seen in this example: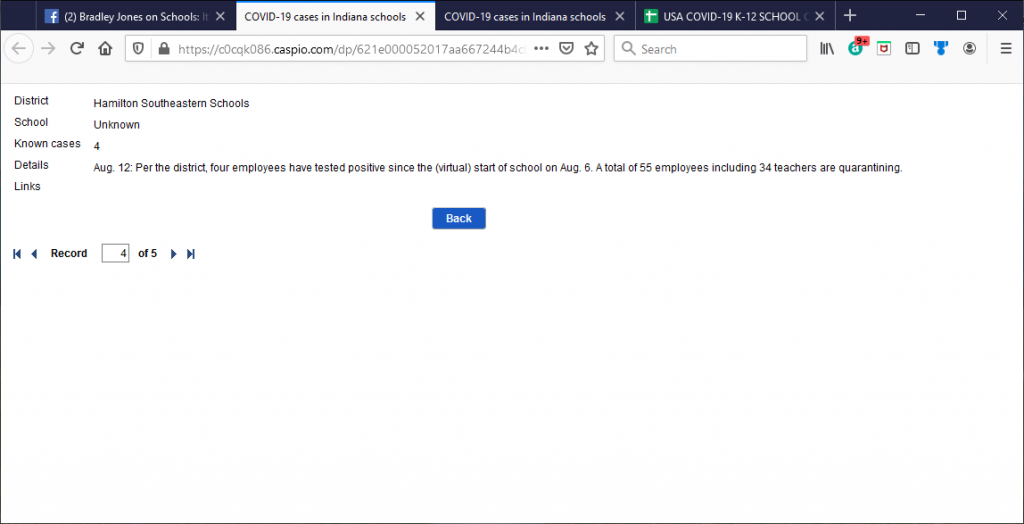 While this second database is set up nicer, it seems to lack the level of detail of the first. In both cases, cases seem to be missing.
As schools continue to open and meet in-person, it will be interesting and important to watch the data. Hopefully the state also starts tracking this information via the health departments and school system so that the information can get closer to a 100% accuracy rate.
If you come across other databases that track data for Indiana and our schools, please share the link in a comment below.
# # #