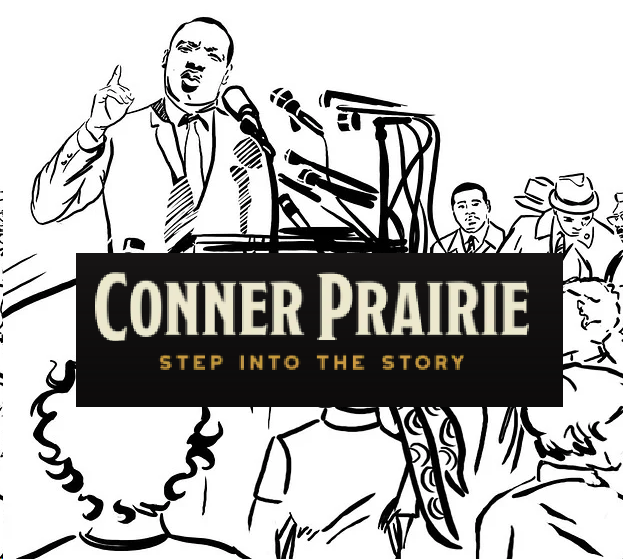 Conner Prairie is honoring Martin Luther King Jr. on January 18th by inviting families to engage with a new, virtual exhibit exploring social justice movements of the past, present, and future. This includes a digital Tree of Dreams where people can add their "I have a Dream" statement as well as watching a documentary (Dr. Martin Luther King Jr.: Legacies of Social Justice) by Conner Prairie's 2020 Activist-in-Residence. The following is a trailer for the documentary:
Conner Prairie is making the program free for access to the outdoor grounds. You do, however, need tickets in advance, which can be obtained online at this link.
There is also a virtual aspect to the event on the Conner Prairie website. You can find it at https://www.connerprairie.org/martin-luther-king-jr-a-legacy-of-social-justice/ Online you will find downloadable activities and more.
# # #