The Fishers section of the Nickel Plate trail is rolling forward. With upwards of $12 million collected in new taxes for the trail, the first phase is getting ready to roll out. In the March update, there was an image included that I'd not noticed before, so I thought I'd share it here. It provides a good illustration of when you can expect asphalt to be laid, and thus when the trial should become usable: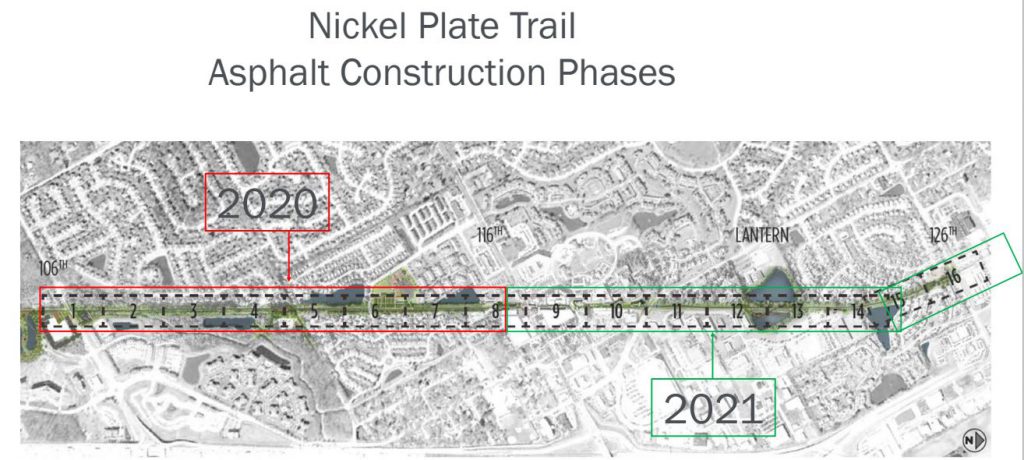 As you can see from the image, the asphalt for the downtown section is planned for this year. The section of the trail to the north will then be completed next year. What I've asked before, is why wouldn't the city have the asphalt done all at once since it should reduce the overall cost. With the downtown section projected at under $8 million for the first phase, there should be existing funds from the taxes to go ahead and do the north section as well at the projected million dollars a mile .
Regardless of what the city does, both section should be asphalt be the end of next year. What exactly is meant by asphalt is a trail similar to the following: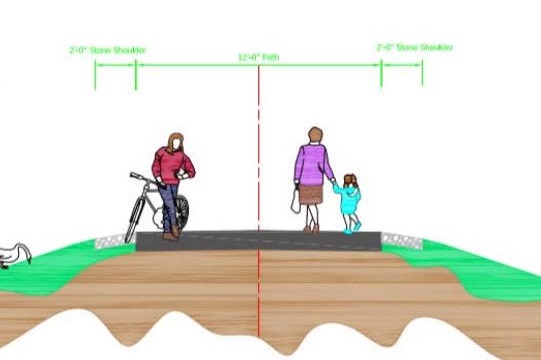 Of course, downtown will include the underpass at 116th in this initial cost as well.
What isn't shown on the first image is when the asphalt will be laid from 96th Street to 106th. The assumption was for that to be done in 2021 as well; however, that is not indicated on the March 2020 updates.
# # #