At the September 23, 2020 Update from Governor Holcomb, Dr. Box presented a first look of the history data (snapshot in time) of the new State School Dashboard that is being built. This is not yet released on the state site, so this is just a teaser of what is coming.
Data from about 2000 schools – about 70% of schools with more being added. All schools have access to this portal.
When you first pull this up, you will see new student, teacher, and staff cases. Total positive cases and more: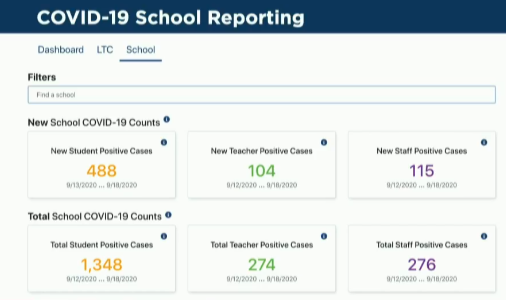 You'll be able to see a map of all positive cases for schools across the state: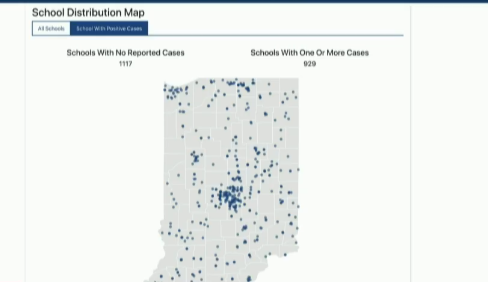 You will be able to filter by school system or school. The number of case and dates. Demographics of teachers and staffing will be state-wide numbers to protect privacy: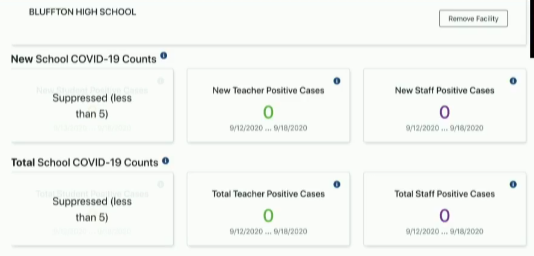 The portal is expected to go live next week (around the 30th). The state will continue to work with all schools to push for them to enter their data. Stay tuned for more coming on this!
This portal will add to what information is available. There are also portals at the City of Fishers and HSE School level.
# # #