I wrote members of congress regarding the incident that happened in Washington DC on May 31st where peaceful protestors, members of the media, and others were removed (some would use the word attacked) by members of our government for what appeared to be for the President to do a photo opportunity using a Bible as a prop in front of St. John's Church.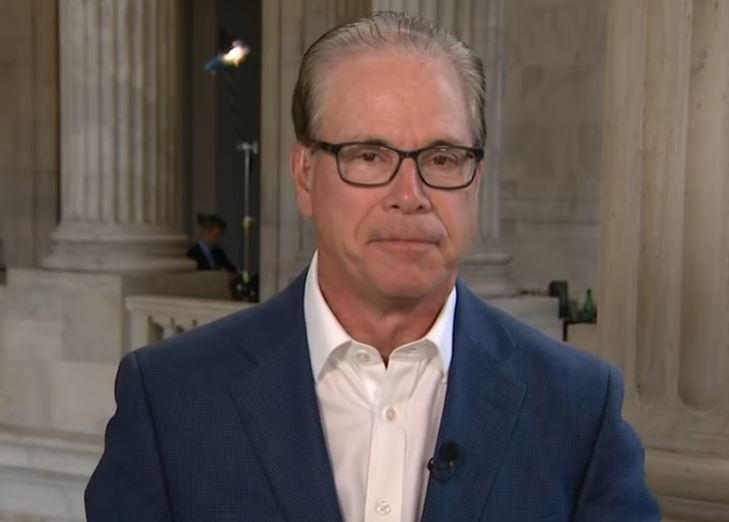 On July 2nd, I received a response from Senator Braun. In reading the response, it seems he is justifying the actions and dismissing the entire photo opportunity from the event.
The reality is, the issue with what happened on May 31st has nothing to do with the topics or reasoning of the protest, but rather with the actions that occurred by US forces against US citizens on US soil – a situation that Mr. Braun seems to support and indicate were justified.
You can read Senator Braun's response below.
Let's go with what Senator Braun states – that the security parameter was going to be expanded. Protestors had warned earlier in the day the permiter would happen.
That's fair enough.
But, and here is the big question, but, why not wait a mere 30 more minutes when a curfew would be in effect and people would leave on their own? They had waited all day. They had waited hours and hours. What was so important as to be unable to wait just 30 more minutes?
Could it be that they didn't want to wait 30 minutes because it was at that exact moment that the President of the United States had decided to get his picture taken at St. Johns? If the Senator wants to say this was justified because the perimeter was being expanded, then I'd like to hear justification as to why they didn't expand the perimeter in the morning if it was urgent, why they couldn't have waited 30 more minutes for the curfew to take place, or why they cleared all the way to St. Johns, or why a photo opportunity was happening at the same time.
What I read in his response to my letter is that Mr. Braun believes the Secret Service and federal law enforcement can override the Bill of Rights. That if they want to do something, then (per the "however" used by Mr. Braun) they can violate the right for peaceful protest provided by the Bill of Rights.
I beg to differ. Last I checked, the Bill of Rights was, um, the Rights afforded to US citizens.
There are times to admit when mistakes have been made. This was one of them. To defend an attack against Americans is inexcusable. To blindly follow is dangerous. While Senator Braun might believe the Secret Service and federal law enforcement have the right to override the Bill of Rights, I do not. I believe most Americans would agree with me.
More importantly, Senator Braun's response seems like a deflection from (and thus support of) the government using force to clear a peaceful protest so the President could have a photo op.
July 2, 2020
Dear Mr. Jones,

Thank you for contacting my office regarding the removal of demonstrators in Lafayette Square by federal agents following the decision to expand the secure perimeter surrounding the White House. I appreciate hearing your thoughtful concerns on this important issue.

On the evening of May 31, 2020, during demonstrations in response to the death of Mr. George Floyd by an officer with the Minneapolis Police Department, violent rioters set fire to St. John's Episcopal Church, a historic church located one block from the White House. Early the following day, in response to the burning of St. John's and other violent riots near the White House, President Trump directed Attorney General William Barr to lead the federal response to unrest in Washington, D.C.

With this mandate, and in light of the events of the previous night, Attorney General Barr promptly directed federal law enforcement agencies to expand the secure perimeter surrounding the White House. As you mention in your letter, this expanded perimeter now prohibits any presence in, among other nearby grounds, Lafayette Square. On the afternoon of June 1, 2020, federal law enforcement agents followed Attorney General Barr's direction, first warning demonstrators that the perimeter would soon be expanded.

The Bill of Rights gives Americans a fundamental right to peaceful protest—a right that should never be abridged by government. Now, as always, I support the right of concerned Americans to protest peacefully in Mr. Floyd's name, even in the public grounds surrounding the White House. However, it is also important to understand and respect the responsibility and legal right of the U.S. Secret Service—in conjunction with other federal law enforcement agencies—to expand, when necessary, the secure perimeter surrounding the White House.

Let me close by saying that, since Mr. Floyd's death, and in consideration of messages from Hoosiers like you, I have worked to become more engaged in the debate surrounding law enforcement reform, including by introducing the Reforming Qualified Immunity Act (S. 4036), which would protect the due process rights of Americans whose rights have been violated by law enforcement officers, while also, for the first time, codifying and making permanent instances in which Qualified Immunity could be claimed by law enforcement officers moving forward. Please know that I will keep your thoughts in mind as I continue to fight in support of this legislation and evaluate further proposals.

Thank you for contacting me. It is an honor to serve as your U.S. Senator from Indiana. Please keep in touch with me on issues of concern to you. You can also follow me on Twitter or Facebook for real-time updates on my activities in the U.S. Senate. If I ever may be of service, please do not hesitate to contact me.

Sincerely,




Mike Braun
U.S. Senator

P.S. This message was sent by email to save taxpayer dollars.